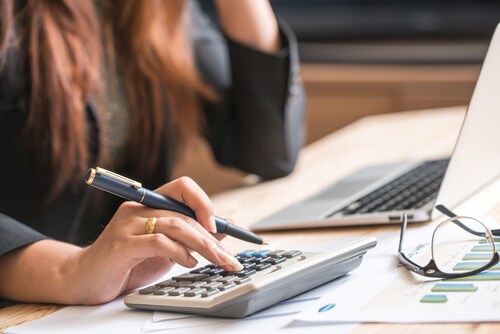 Making your next vehicle a used car is a great idea for shoppers in the areas of Ithaca, Trumansburg, Syracuse, and Watkins Glen. However, as with many other things in life, timing is everything. To get the best vehicle for the best value, you need to buy your next used car at the right time.
On this page, we at Maguire Auto will give you a detailed overview of the four best times for you to buy your next used car. Read ahead to learn more so you can start planning your next exciting car-buying journey!
Before Your Current Vehicle Kicks the Bucket
The best time to by your next used car is before the car you're currently driving gives out. You rely on your car and any downtime in between one car and the next can wreak havoc on your schedule. This is also because trading in your current vehicle could help you supplement your payment for your next used vehicle. The better condition your current vehicle is in, the better its trade-in value.
When Your Budget Will Allow It
The next thing you need to consider when gearing up to buy your next used car is your budget. The best time to buy your next used car is when you can comfortably afford to buy it. Sit down a take a hard look at your income and current expenses to see how much you can afford in monthly payments. Also consider how much you need to save up for a down payment, which will be about 15 to 25% up front.
During the "Off" Seasons for the Vehicle You Want
Let's say you want a convertible, which is stereotypically considered a summer car. Buy a used convertible in the winter when other people are not typically looking for convertibles. If you're looking for a vehicle that's good in the winter, like an SUV with 4-wheel or all-wheel drive, look for these used vehicles in the spring or summer.
Around Specific Holidays Throughout the Year
Throughout the year, used car dealerships will hold big sales on their vehicles because of specific holidays. You'll find great savings on vehicles that you're looking at around holidays like President's Day, Memorial Day, Labor Day, the Fourth of July, and Black Friday.
Find Your Next Used Car with Us Today!
As you can see, there are many times throughout the year when you can get a great deal on a used car. We at Maguire Auto are proud to provide a wide selection of used cars as well as year-round deals on all the makes and models that shoppers in the areas of Ithaca, Trumansburg, Syracuse, and Watkins Glen love.
You can get the ball rolling on finding your next used car by browsing our expansive used car inventory right on our website. When you find something, you can see yourself in, contact us right away so we can get you scheduled for a test drive!