D
Audi Q5

If you're often driving in inclement weather, all-wheel-drive is a nicety capable of providing a traction advantage not found in front-wheel or rear-wheel drive vehicles. Looking for a reliable all-wheel-drive vehicle is something you may be considering to tackle the roads of Ithaca, Trumansburg, and Watkins Glen, NY.
The best used cars with AWD can be found here at Maguire Dealerships. While there are many options out there, these are some of the top choices available.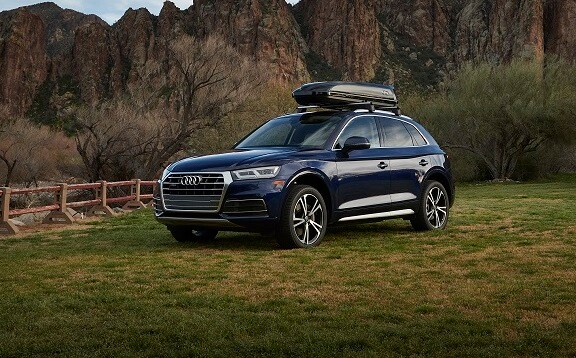 The Audi Q5 was fully redesigned in 2018, and offers a powerful drive to those behind the wheel. That's thanks to the 248-engine which delivers 273 lb-ft of torque for a sporty feel to each trip. It's linked to a dual-clutch 7-speed automatic transmission, which shifts quickly and provides a dynamic drive.
The Audi quattro® all-wheel drive with ultra® technology comes standard and gives you the traction needed to take on snowy back roads and rainy city streets. This system will proactively distribute torque when called for, switching from front-wheel drive to all-wheel drive. You'll enjoy enhanced stability and traction when it's needed most.
The Ford Fusion has a range of powertrain options, including a powerful 2.7-liter on the V6 Sport. The Fusion carries available Intelligent All-Wheel Drive. The Intelligent AWD sensors are able to balance torque between the front and rear wheels, which enhance handling and maximize traction before any wheelslip occurs.
AWD technology is available on the SE and Titanium trims, and is a standard feature on the V6 Sport with the 2.7-liter EcoBoost® engine. While you're driving the Ford Fusion, reducing vehicle emissions is possible through the available Auto Start-Stop Technology. When the vehicle comes to a stop, the engine will shut off. When your foot is released from the brake pedal, the engine will seamlessly restart. You'll save gas, and reduce emissions, too. It's a win-win.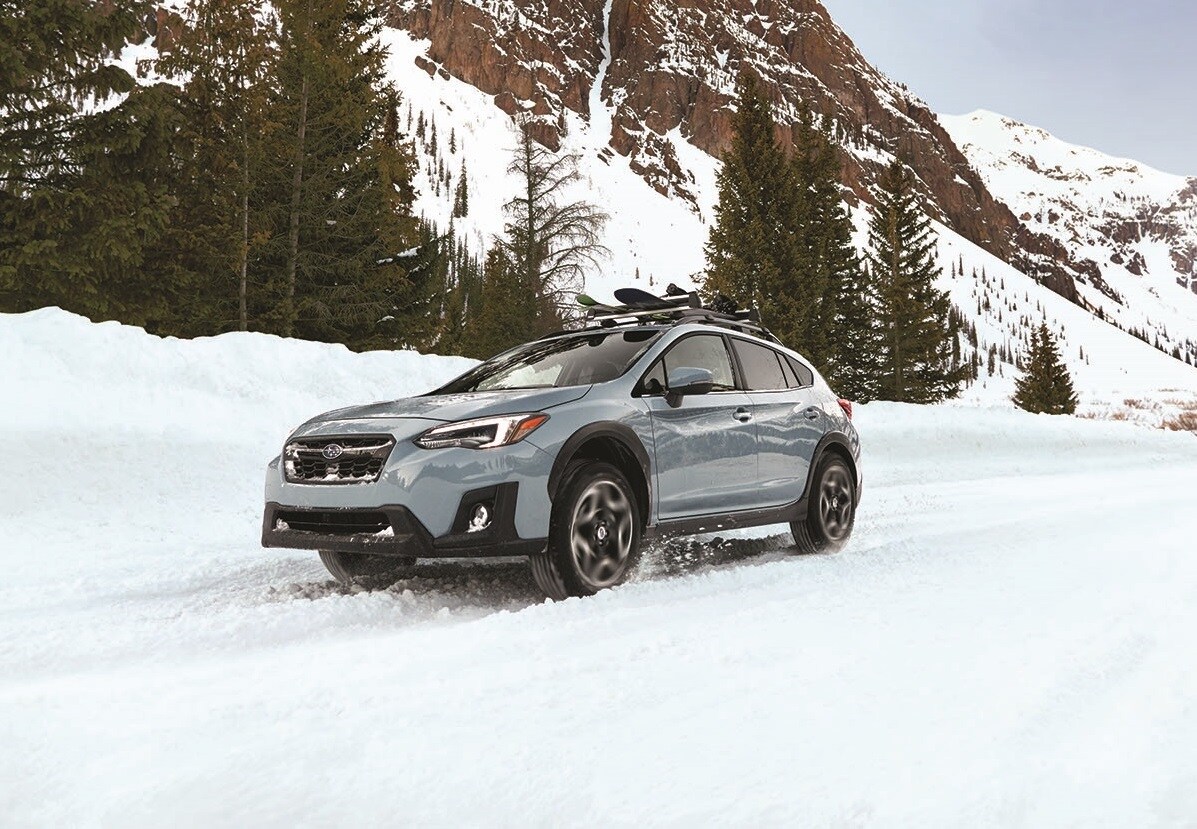 Almost every Subaru features standard Symmetrical All-Wheel Drive technology, and that's no different with the Crosstrek. This feature is meant to optimize traction and balance, with the entire system lying along the centerline of the vehicle to balance weight distribution between the two sides.
Symmetrical All-Wheel Drive sends power to all wheels at the same time to maximize traction and acceleration. As the power is actively distributed to the wheels with the best traction, it helps to maintain a firm connection with the road, working particularly well in low-traction situations. Understeer and oversteer are minimized thanks to this AWD system.
The RAV4 comes with available Electronic On-Demand All-Wheel Drive, with intelligence providing added assurance in all weather situations. The on-demand all-wheel-drive system will activate when needed to improve traction and handling.
The RAV4 is also equipped with a Stop and Start Engine System. When stopped at a light or otherwise idling, the engine will shut off, conserving fuel in the process.
Find Your AWD Car at Maguire Dealerships
All-wheel-drive can help you get out of many sticky situations in Ithaca, Trumansburg, and Watkins Glen, NY. Turn to these vehicles for the best possible traction on area roads, and find a pre-owned car you love driving at Maguire Dealerships.