If you've gotten home from your Ithaca, Trumansburg, or Watkins Glen job and are seeing a trail of liquid in the driveway, you might be wondering if it's something coming from your car. Many drivers have asked the question, Why is my car leaking oil? At Maguire Dealerships, we're here to provide the answer.
When the oil is working as it should, it lubricates the engine and reduces friction, to ensure a smooth Syracuse and Baldwinsville driving experience. However, oil can become contaminated and break down over time, which is why an oil change needs to be performed.
What Causes an Oil Leak?

Today, many vehicles have shielding underneath them, so you may not even see the oil hit the ground. The low oil level indicator light on your dashboard may tell you a part of the story, though.
Typically, a leak is due to damaged oil gaskets or oil seals. These components may wear down over time, but this sort of leak typically occurs when your car has aging dirty oil.
It may also be that the drain plug was not tightened after a previous oil change. If the oil pan hasn't been sealed all the way, there could be debris between the drain plug and oil pan which may prevent it from tightening. The drain plug may have to be removed and cleaned.
What to Look For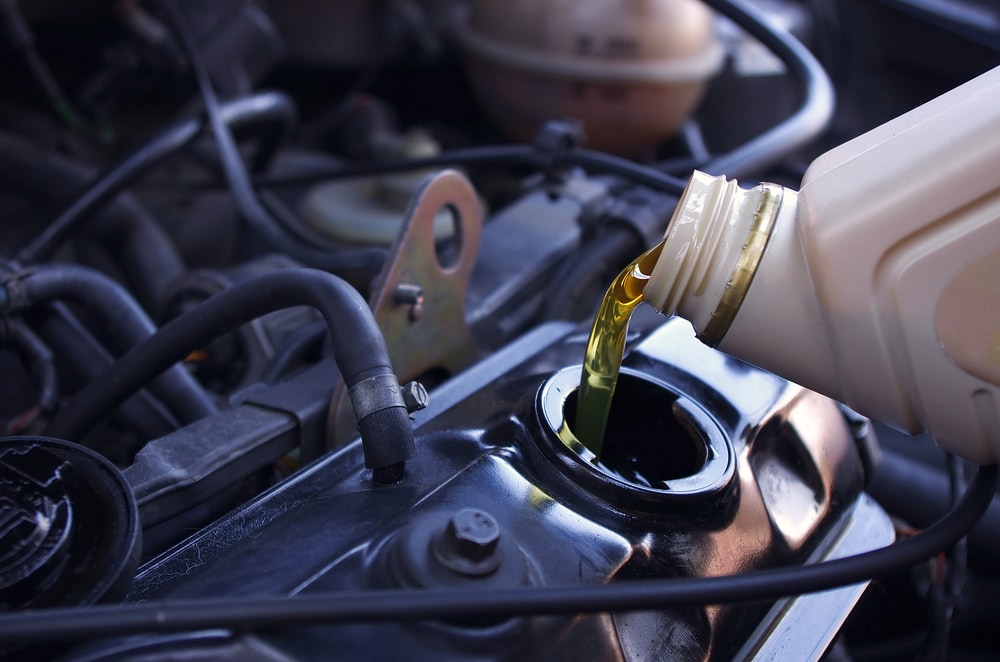 Oil has a brownish color to it, and can emit a gassy or burnt odor. This is what you'll want to look for if you're wondering whether the oil in your vehicle is leaking. When you do receive an oil change, a new filter should be added, too. The drain plug, which is what goes into the oil pan, will be placed back in the oil pan after the oil has been changed out.
While you might see a small amount of oil drip after an oil change has been completed, there should be no signs of any leak after a few hours. If you are seeing a leak after an oil change, bring your vehicle to our service center, and we'll work efficiently to get to the bottom of the issue.
Schedule Your Next Oil Change Online
It takes just a few minutes to do it, but your next oil change can be scheduled from the comfort of the chair you're sitting in right now. If you'll be waiting with your car, we have family-friendly waiting areas and complimentary beverages for you to enjoy.
Even if you don't have an appointment currently scheduled, our express service center will be there for you. We can perform an oil and filter change in 30 minutes or less and have you back on the road as soon as we're done.

Servicing All Makes and Models
We're here to provide solutions if your car is leaking oil in Ithaca, Trumansburg, and Watkins Glen. Our goal is to get to the bottom of the issue as soon as we can, so you're able to get back on the roads of Syracuse and Baldwinsville as soon as possible.
If your oil light has turned on in the dashboard, or you've noticed puddling in your garage or driveway, give Maguire Dealerships a call today.