Unless you've chosen to pay for an Ithaca, Trumansburg, or Watkins Glen vehicle in cash, a car loan will be a part of the buying process here at Maguire Dealerships. Our financial professionals will be sure to explain everything there is to know about an auto loan so you know exactly what to expect.
How much money is borrowed, how long it takes to pay back the loan, and the interest rate all play a role in what monthly payments will look like.
Figuring Out Your Loan
A low monthly payment might sound great on paper, but it's important to know what you're getting into when looking at the overall financial picture. A lower monthly payment can actually mean you're paying more for the car over time.
A lower loan amount can affect monthly payments. If you're looking at a $25,000 loan, but you put down $2,000 as a down payment, that can reduce the loan price, saving you money each month.
A lower APR can also lower monthly payments. APR, or annual percentage rate, is the rate you pay annually for the loan or credit line. Some lenders may offer an APR of over 3%, while you may see an APR of around 2% from others. The lower APR can save you money over time.
A longer loan term is another way to lower monthly payments. Bringing the loan length up to 72 months from 60 months can lower monthly payments, but you'll pay more in interest charges throughout the life of the loan. These are all important factors to consider as you buy your next car.
How to Reduce Interest Charges
The interest charge each month is based on how much is owed on the loan, so you can reduce interest charges by making unscheduled payments, which lower the balance of the loan over time. This is one way to pay back a loan faster.
It's always important to consider your finances before making unscheduled payments. If you have extra cash each month, it can be beneficial to pay off a car loan sooner. However, you may want to spread this money around to credit card payments or home improvements. In this case, refinancing your car may be an option in the future.
Financing Your Next Car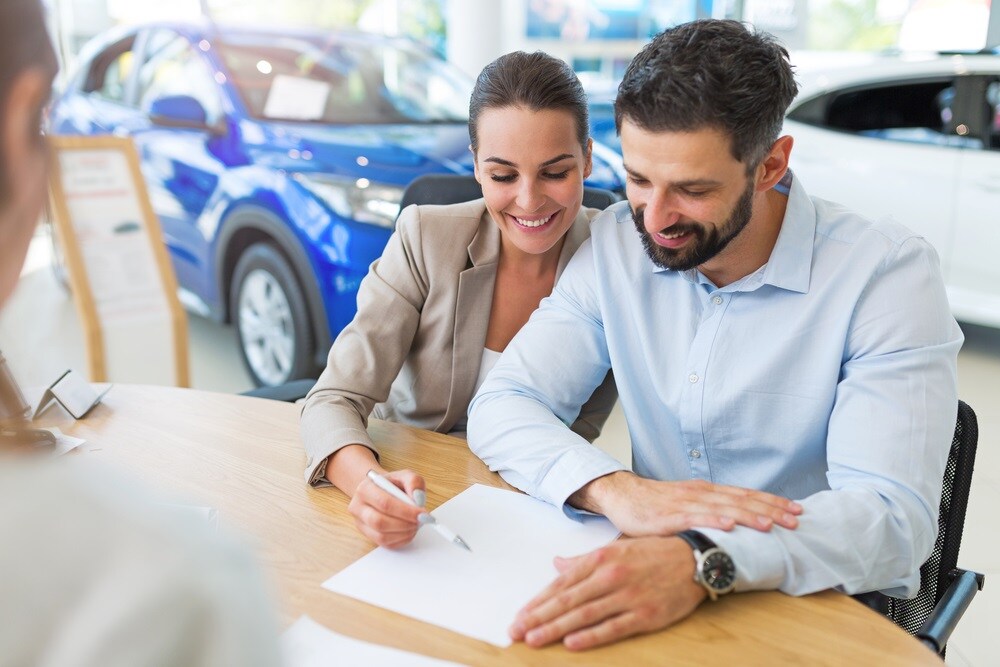 After we've calculated your new or used car loan, it's time to take the keys and drive away as the owner of your next car. Shop our current, new, and pre-owned inventories to see what's currently available, and be sure to schedule a test drive at your earliest convenience to learn about the cars on our lot.
You can also fill out the finance application on our website. Just press submit, and we'll have access to vital financial information which lets our staff get a head start on the dollars and cents.
Loan Questions? Ask the Maguire Team
At Maguire Dealerships, we want to make sure you know everything about your loan before you set out in Ithaca, Trumansburg, or Watkins Glen for the first time.
Let our financial professionals help you throughout the car buying experience.
You May Also Like: