When it comes time to figure out insurance rates, many factors come into play, including your age, driving record, and location. However, the car you choose can have an effect on how much you pay each month, too.
Buying a used car can be a great idea for Ithaca, Trumansburg, and Watkins Glen drivers. You'll not only save on the price of the car itself but typically on the insurance, too. The Maguire Family of Dealerships is taking a closer look at cheap used cars to insure near Syracuse and Baldwinsville.
Insuring a Used Car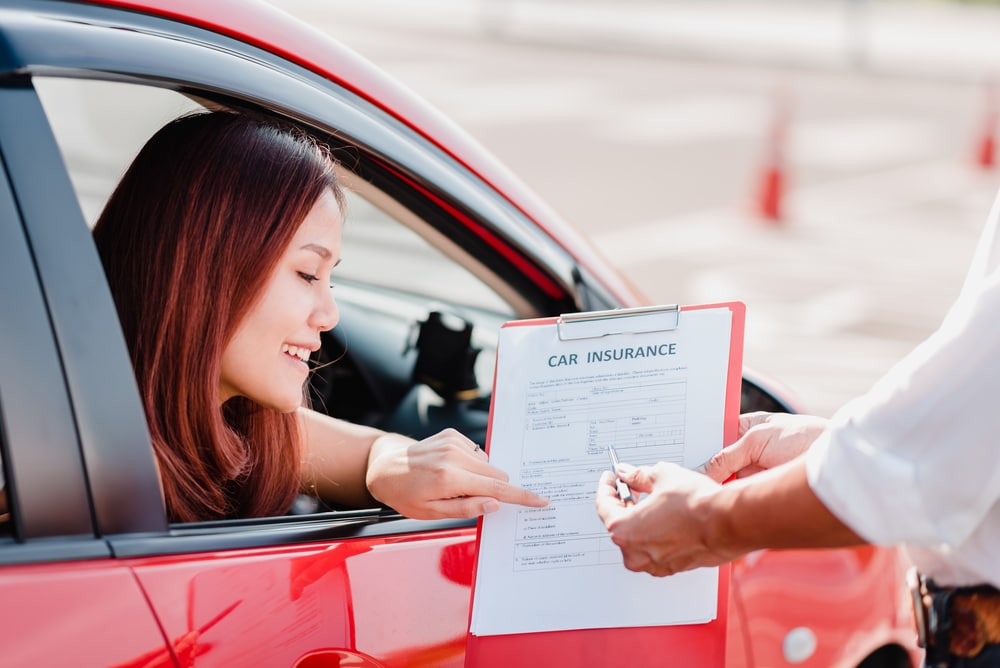 If you're looking for cheap car insurance on a used car, you'll want to avoid sports cars, high-end luxury vehicles, and electric cars. These can cost more to insure.
Adding on features and amenities can raise rates, too. If you have a lot of safety equipment and a more powerful engine, an insurer might think you're at a higher risk for speeding or driving in an unsafe manner. The entry-level model of a vehicle is typically the cheapest to insure.
As you might expect, the family-friendly, reliable vehicles you see on the road are the cheapest used cars to insure. Let's take a closer look at some of the best ones on the list.

The Chrysler Pacifica has long been one of the top minivans out on the road. With its powerful V6 engine, numerous seating options, and Stow 'N Go® seating, the Pacifica is a versatile and fun-to-drive car, and you can bet the entire family will enjoy it.
The Stow 'N Go® seating means you don't need to physically remove seats from the van for more space. The second- and third-row seats can be folded into the floor in a matter of moments.
Need to haul some things along for the ride? When properly equipped, the Pacifica can tow up to 3,600 pounds, transporting oversized toys with ease.

With seating for up to eight people, easy access to the third row, and high-tech features everyone will enjoy, the Odyssey is the minivan to turn to for endless family fun. Year after year, the Odyssey has performed well in safety crash tests and remains one of the safest vehicles to drive on the road today.
It's quite the stylish car, too. The Odyssey offers available 19-inch alloy wheels, power sliding doors, and LED headlights which help you see more while using less energy than traditional headlights. The Magic Slide second-row seats ensure you have easy access to the third row and can move the seat within reach of the front.

When talking about compact SUVs, the Subaru Forester is certainly one of the cheapest ones to insure. Used car shoppers may also want to check out the Subaru Outback.
The Forester is unique because it comes standard with all-wheel drive, which makes it a safe bet in snowy and wet weather. The STARLINK Multimedia system comes with Apple CarPlay® and Android Auto™, letting you hook up your smartphone to the touchscreen. Need cargo space? You'll have up to 76.1 cubic feet to play around with.

The Camry has long been one of the most reliable vehicles out on the road. This sedan has a high resale rate and is known for being a safe and dependable car to drive. If you're looking for a sedan with great gas mileage and family-friendly features, turn to this Toyota.
It comes standard with Toyota Safety Sense™ P, an active safety package featuring dynamic cruise control and pedestrian detection technology along with a fuel-friendly 4-cylinder engine. The Camry is also available with a V6 engine if you're looking for a power boost on area roads.
Find Your Next Used Car Here at Maguire Dealerships
If you're looking to save when buying your next vehicle, it's obvious that buying a pre-owned car can be a great idea. However, pre-owned cars can also mean lower cost of insurance each month, particularly if you're looking at these models in Ithaca, Trumansburg, and Watkins Glen.
At Maguire Dealerships, our sales team is committed to helping you find that next vehicle for drives around Syracuse and Baldwinsville. Ready to set up a test drive? Schedule one with us today!