​Maguire is passionate about supporting the communities where our employees live and work. We strive to make a lasting positive impact in our communities' through various sponsorships, our community oil change program, volunteering and through many other ways.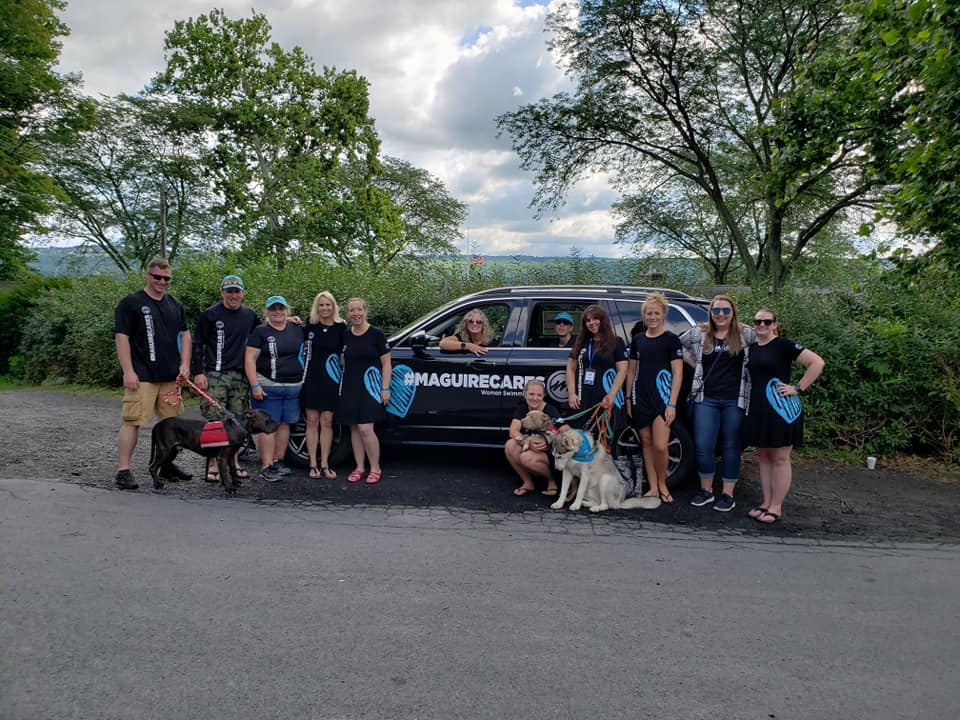 Team Maguire raised money and swam across Cayuga Lake for Women Swimmin'. Women Swimmin' is a benefit for Hospicare & Palliative Care Services.
Maguire employees volunteer their time to help pack backpacks for the Backpack Program through the Food Bank of the Southern Tier.
This program packs bags of food for children in need in Tompkins County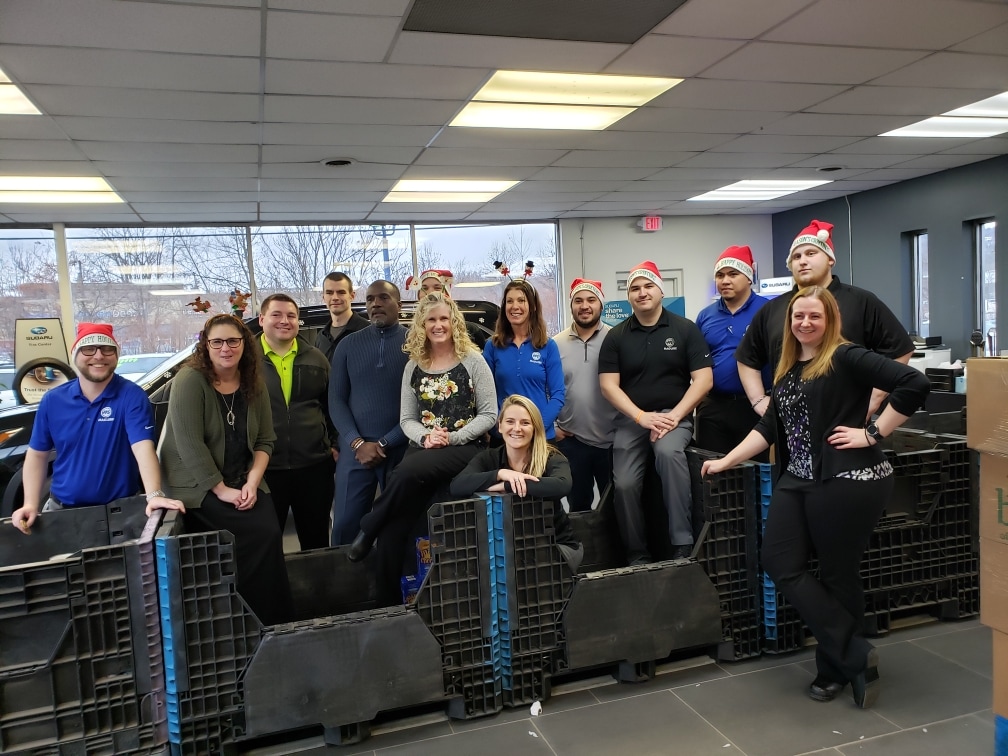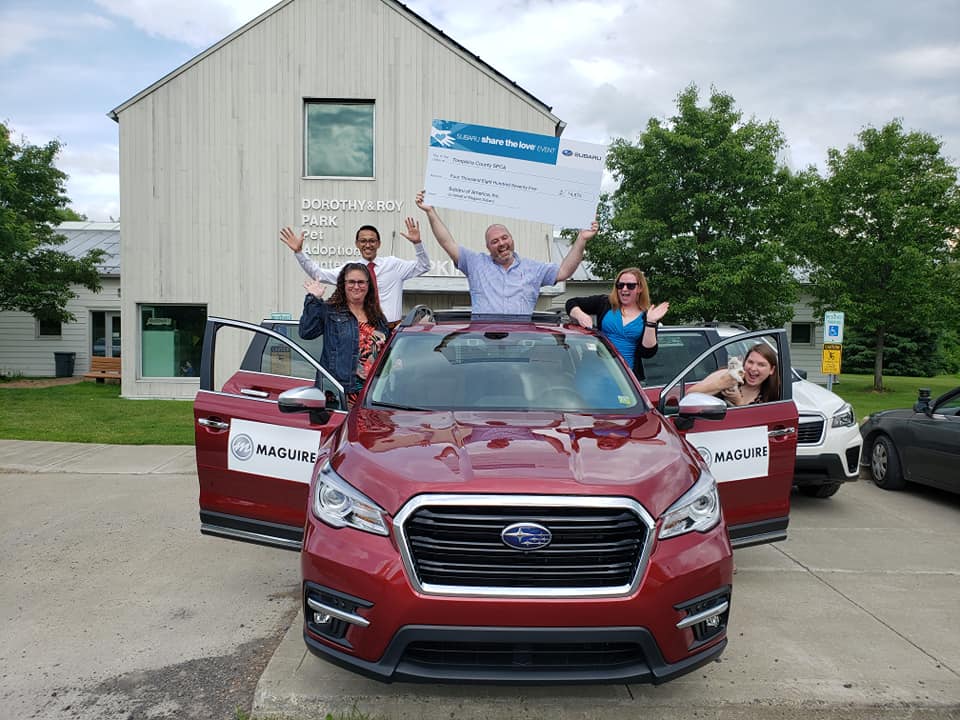 Maguire and Subaru gave money to the SPCA of Tompkins County. Through the Subaru Share the Love Event Maguire is able to help local charities. For every Subaru that is bought or leased between mid-November and early January, Subaru donates $250 to a charity of the customer's choice.
Team Maguire raised money and did the Polar Plunge to ben efit the Special Olympics of New York.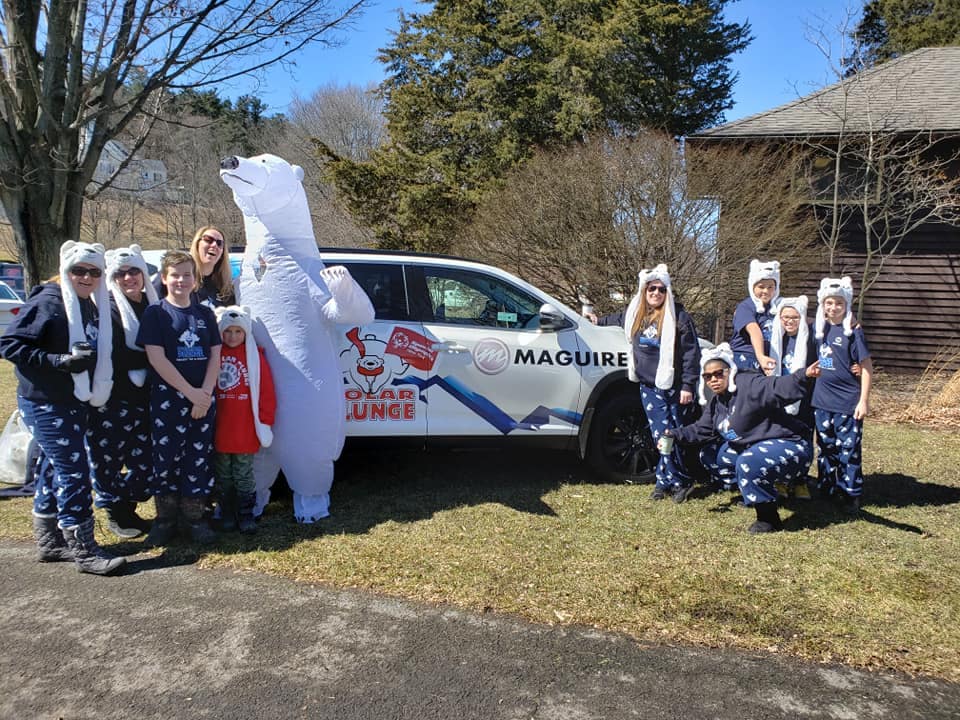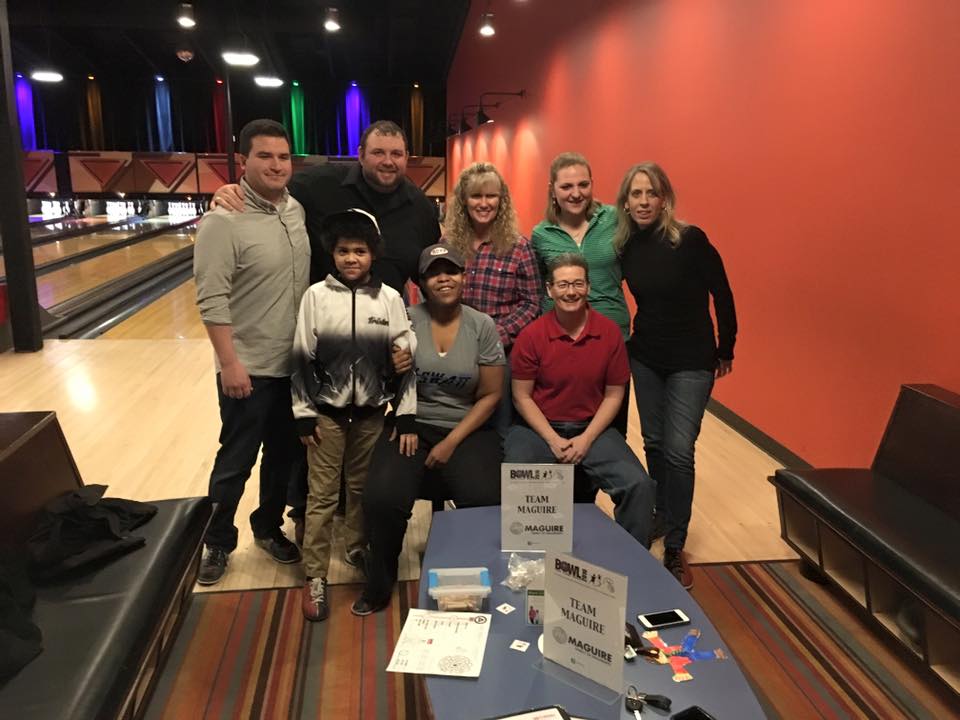 Team Maguire raised money and bowled to benefit for the Big Brother Big Sister Program.
Feel free to contact us for more information on the Maguire Family of Dealership's charitable involvement by emailing us at community@maguirecars.com.
Maguire Family of Dealerships and Family Insurance host multiple drives throughout the year to collect goods to help local people or charities in our surrounding communities. Some drives we have done include a book drive for the Family Reading Partnerships, food drives for pantries, school supply drive for area schools and a toy drive for Cops, Kids & Toys. Along with these drives we occasionally have a Jean Day. This is when our employees can wear jeans to work if they have help donated a good to the drive we are running.
Maguire receives numerous charity or community related requests throughout a year. In recent years we have had an overabundance of requests. To help accommodate these demands we have changed our processes. This means that we changed our Community Oil Change program, we created an application process and created a committee to review the applicants.​Our Community Oil Change program has been changed to have 10% of the proceeds of every oil change go into a Maguire charity fund. The proceeds no longer go to one set charity of our choice. With the money from the Community Oil Change we now are able to help support more people at smaller amounts. This does mean that we are not giving the large amounts of funds that we used to. We still also do some donations of oil changes or detail packages, if that is fitting depending on the situation.
As for the application process it is very simple. We just ask that you fill out the form below (PDF below) and submit it back into us by emailing us at community@maguirecars.com. We also ask that you also submit any and all information about the event or any sponsorships. Without the completed form we will not accept your request. Our committee meets once a month to review all of the applications and decides what we can and cannot do. Due to this, we ask that all requests get submitted to us with the application 4-6 weeks prior to your event. Charity or Community related requests includes any and all sponsorships, volunteering opportunities, donations, partnerships etc. These would all be considered items that need to go through our committee.Again, feel free to contact us for more information on the Maguire Family of Dealership's charitable involvement by emailing us at community@maguirecars.com.