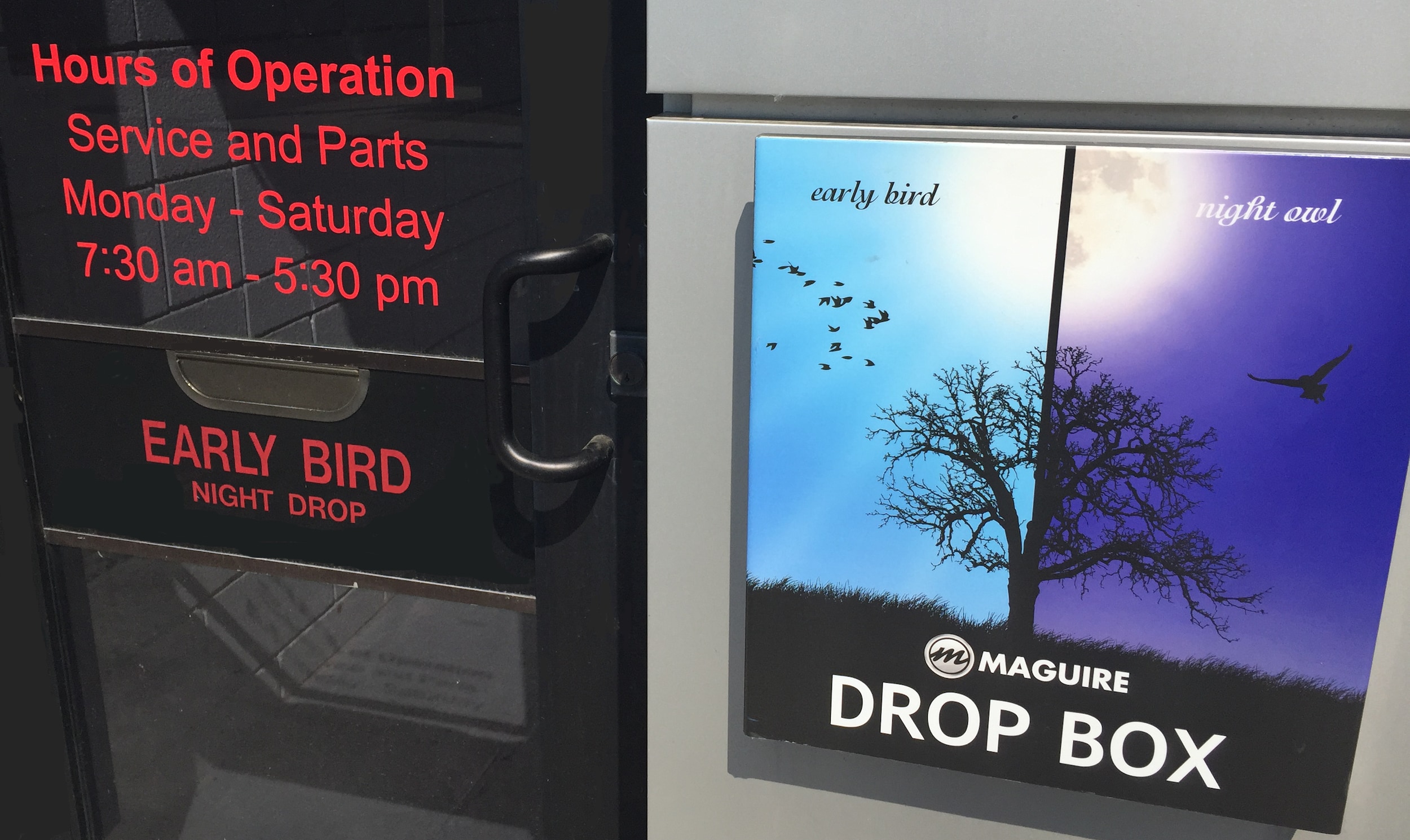 Do you need your car serviced but cannot make it in time to have it completed during normal business hours? 
Is it more convenient to just drop off your car and leave it for servicing either late at night or early in the morning without worrying about a thing?
Then our Early Bird/ Night Owl Drop Off Center is just what you have been looking for!
How does the Early Bird/ Night Owl Drop Off work?
Whenever your car needs servicing, stop on by any of our Maguire locations in Ithaca, Trumansburg or Watkins Glen for our Early Bird/ Night Owl Drop Off.
It doesn't matter what make or model your vehicle is, we service them all!
Just open up the Drop Box, grab one of the forms inside to fill out, let us know what services you are looking for, place your keys inside the form, place the form into the slot in our service door and you are all set! **
Once our Service Center opens back up at 7:30am, one of our certified technicians will gather up your keys and off your car goes to be handled with care by the best technicians around!
** All Early Bird/Night Owl Drop Off customers MUST sign the form to allow Maguire to service your vehicle as well as leave your contact information so we can contact you if the need arises to efficiently perform all services on your vehicle in a timely manner. **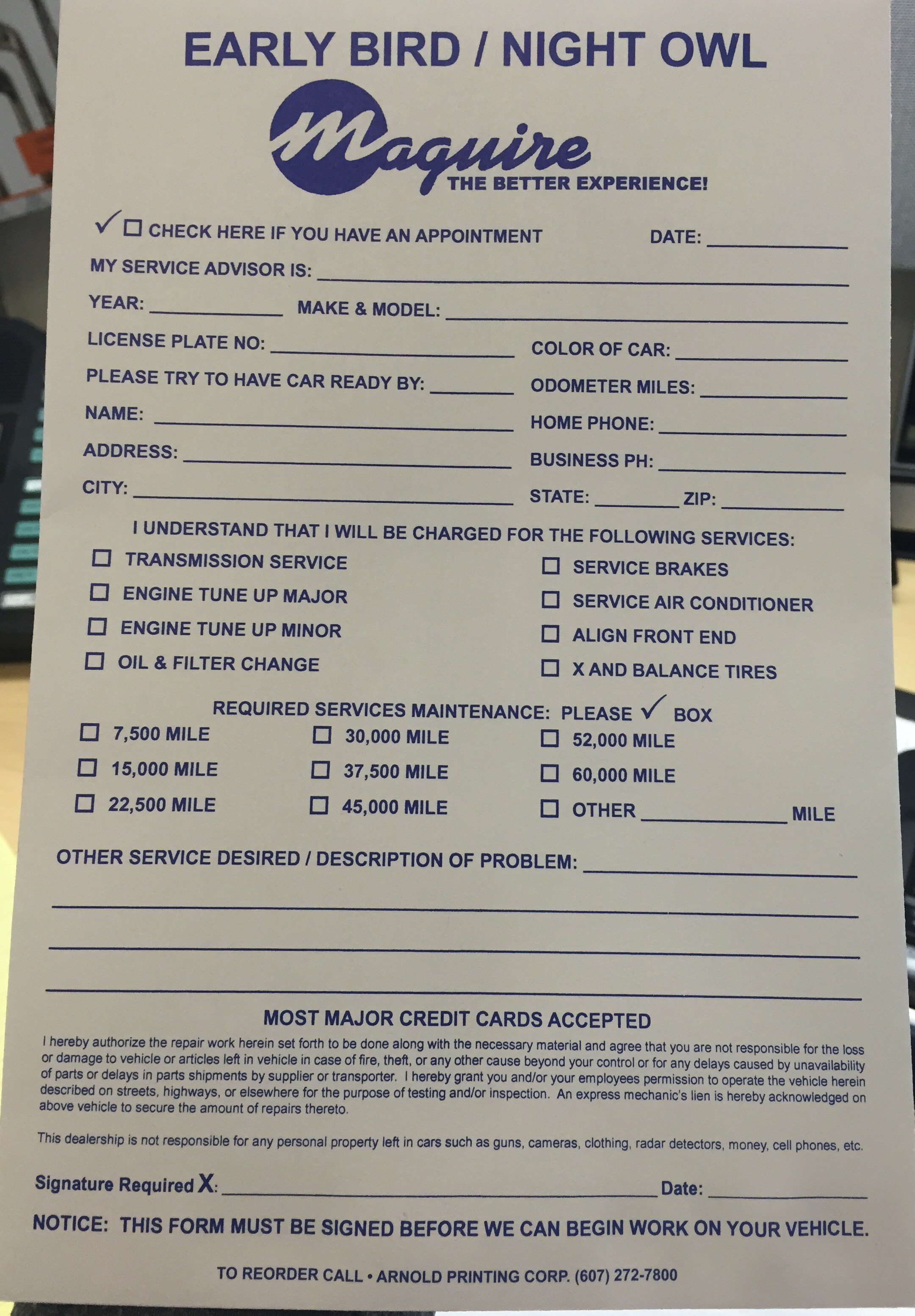 Early Bird/ Night Owl drop off form
We look forward to assisting you!