If you're looking for a used car, you might be wondering if an extended warranty is something you should consider when buying that pre-owned model. What exactly is an extended warranty for used cars? Do you need it?
At Maguire Dealerships, we're answering these important questions for Ithaca, Trumansburg, and Watkins Glen drivers. An extended warranty can save Syracuse and Baldwinsville drivers money if repairs are needed, but it's important to consider if an extended warranty is right for you.
What's an Extended Warranty?

An extended warranty, which may also be known as a vehicle service contract, is a completely optional plan that can be purchased to cover repairs that may be needed as you own your car. It typically picks up where a manufacturer warranty leaves off.
An extended warranty typically won't cover routine maintenance, like oil changes, new tires, and brakes, and roadside assistance is usually a separate entity, too. If you are purchasing an extended warranty, you'll want to go over the original factory warranty to see what that covered and what the extended warranty covers, comparing and contrasting so you know the key similarities and differences.
With a new car, you won't need to use the extended warranty right away, because the bumper-to-bumper or powertrain warranties should come with the vehicle. However, a used car might not be covered by manufacturer warranty, so considering an extended warranty for a used car is an option.
Coverage for Your Used Car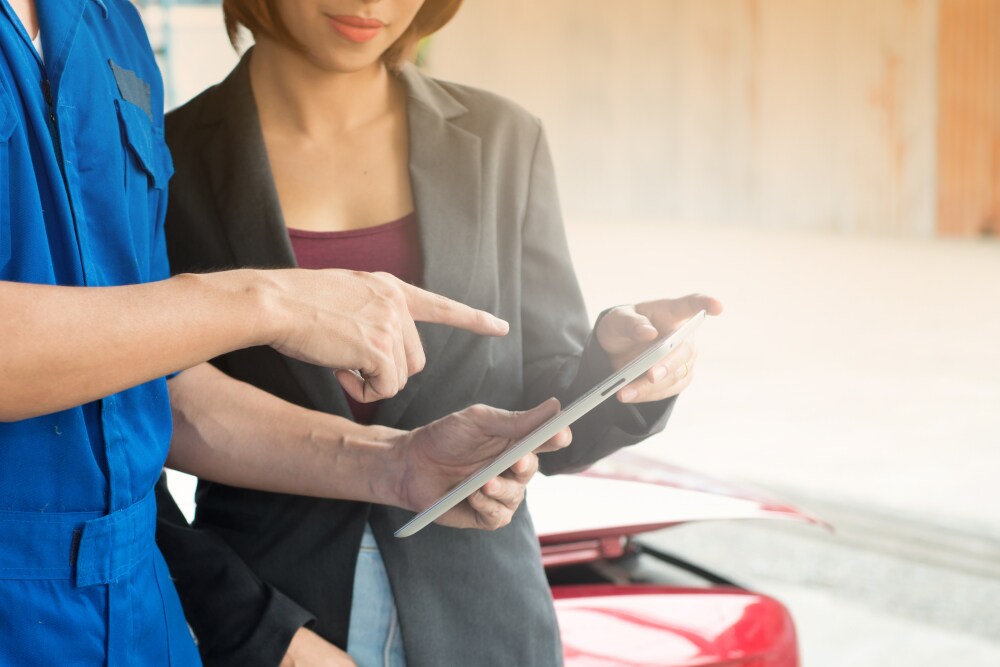 An extended warranty won't be all-encompassing. Some of the wear-and-tear type parts, items that wear down over time, won't be covered by an extended warranty. There are different coverage tiers, too, so be sure to go over the fine print and find the warranty that's the right fit for your specific needs.
It should also be determined who will handle the costs for any repair bill. Are the repairs completely covered? Will you be paying a deductible? Be sure to find out the answers to these questions prior to agreeing to an extended warranty.
Finding out who stands behind the warranty is something you'll need to figure out, too. Some dealerships will offer third-party warranties. Make sure the warranty is backed by the manufacturer, not just the dealership or another company.
Shop Our Pre-Owned Inventory
Browse our used vehicle inventory, and you'll quickly see there are many options from top automakers like Chevrolet, Ford, Honda, Hyundai, Kia, Subaru, and Volkswagen. That's just the beginning. From car to truck to SUV, there is no shortage of options.
Better yet, we make a promise to you, too. If you don't completely fall in love with the pre-owned car you're driving, it can be exchanged for another within 30 days or 1,000 miles. We're committed to ensuring your happiness on the roads, and this is one way we do it.

Explore an Extended Warranty for Your Next Car
An extended warranty for your next car can be beneficial in many ways. It can cover the cost of unexpected repairs and keep more money in your pocket in Ithaca, Trumansburg, and Watkins Glen.
Explore the used car extended warranty options at Maguire Dealerships, and you'll drive through Syracuse and Baldwinsville more confidently.