Congratulations! You've decided it's time to search for your next car at the Maguire Family of Dealerships. We're proud to serve Ithaca, Trumansburg, and Watkins Glen drivers here at our location. You might be considering a pre-owned car as your next Syracuse and Baldwinsville ride.
Our always-evolving used car inventory has many makes and models. You may be asking yourself how many miles on a used car is too much. This educational guide is designed to be of assistance throughout the buying process.
The Road to Finding Your Next Car

In general, a used car with about 12,000-15,000 miles on it per year would be considered average. So, you'll want to consider vehicles about three years old with 40,000 miles on them, or five years old with about 60,000 miles on them. Vehicle history reports can provide a treasure trove of data and information, too.
Checking the vehicle history report from CARFAX® gives you access to plenty of information. You'll even be able to access this information on our website by clicking over to our pre-owned inventory. Find the used car you're interested in, click on the CARFAX® logo, and you'll be taken to the vehicle history report.
This report will provide service records, title information, odometer readings, and accident history. This lets you know how many previous owners the car has had, when it was serviced, and how often it's been driven-otherwise known as the important info you need to know.
A Used Car Can Help You Avoid Steep Depreciation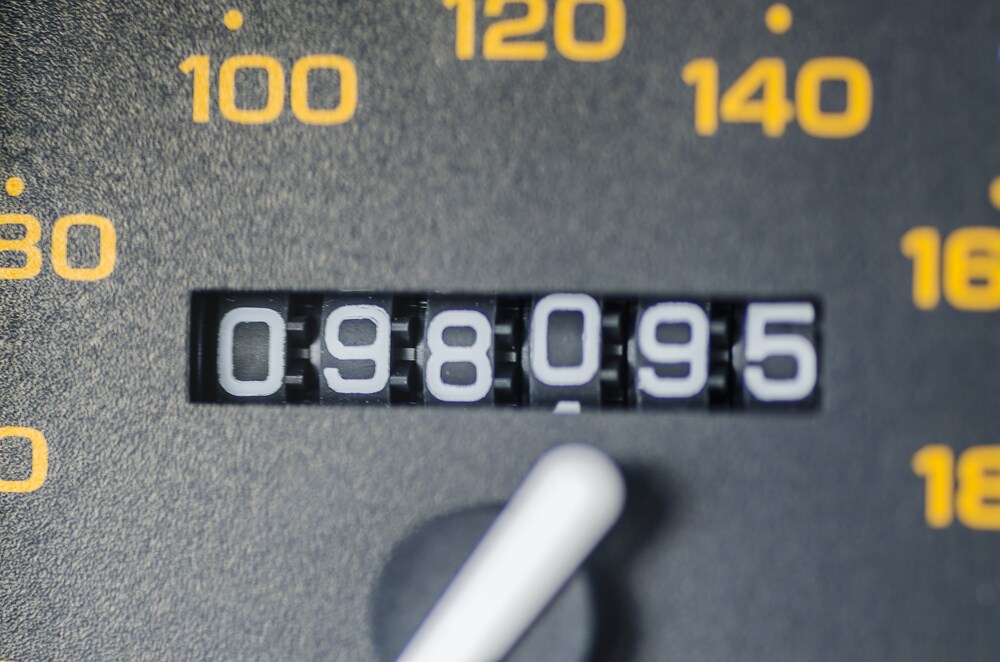 This is a fact about buying a used car. When you purchase a brand-new vehicle, it depreciates rapidly and can lose thousands of dollars in value the moment you leave the lot. Since a pre-owned car has already been driven by somebody else, that steep depreciation hit has already been taken by another driver. This can make a used car an attractive option.
While in previous years it may have been seen as taboo to purchase a vehicle that had 100,000 miles on it, cars have become better machines as a whole. While we can't tell you what you should be comfortable with, we can tell you that there are many vehicles in our inventory with the odometer in the triple digits.
Our Pre-Owned Promise
Through Maguire Care, we deliver pre-owned peace of mind. If you don't absolutely fall in love with the pre-owned vehicle you've purchased at our dealership, you can exchange it.
That's right, if you don't love the car you've bought, it can be exchanged for another within 30 days or 1,000 miles of driving. That's our pre-owned promise to you. If you have any questions about financing your next car, get in touch with our team after filling out the finance application right here on our website. We look forward to working with you soon!

Test Drive Your Next Pre-Owned Car Today
At Maguire Dealerships, our staff is here to help you find that next Ithaca, Trumansburg, and Watkins Glen car. We look forward to working with Syracuse and Baldwinsville drivers, and we invite you to schedule a test drive with us today.
Have any questions in the meantime? Don't hesitate to get in touch with us.