An oil change is a simple, basic maintenance item that keeps your car running as it should. You might be wondering how often that oil change should occur. While it can vary from car to car and manufacturer to manufacturer, Maguire Dealerships is here to clear things up as best as possible.
Ensure safe, smooth travels around Ithaca, Trumansburg, and Watkins Glen with an oil change handled by our experienced service technicians.
Oil Change near Me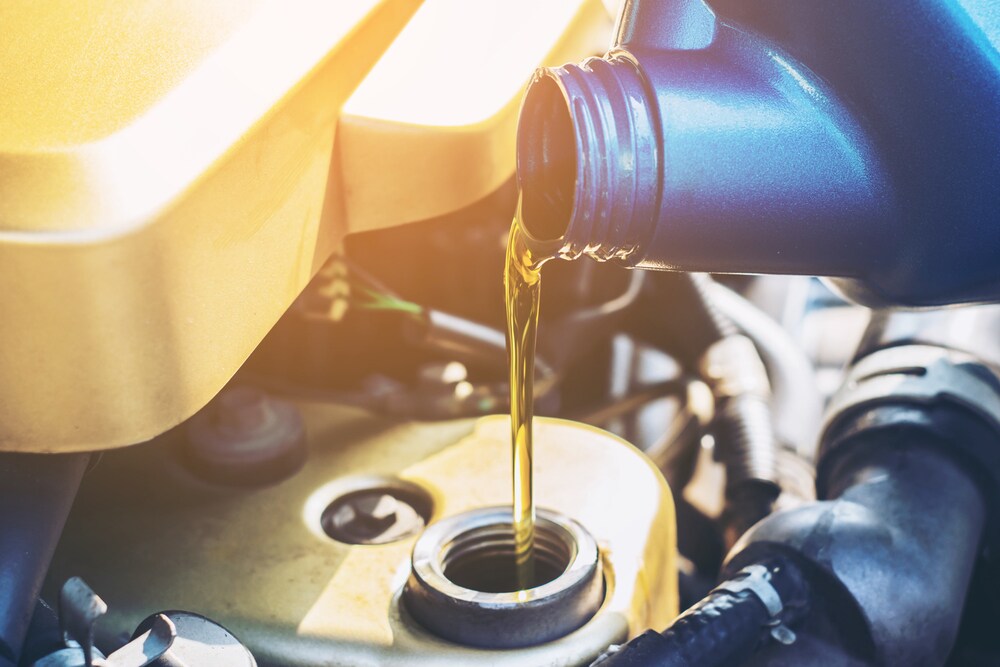 If your vehicle uses conventional oil, it will likely need to be changed every 5,000 miles, though some manufacturers have modified that to 7,500 miles. Synthetic oil can increase that number, and you may be able to drive up to 10,000 miles or more between oil changes.
This general guideline is helpful, but there are some things that need to be taken into consideration when it comes to oil changes. If you own a truck and do a lot of towing, more frequent oil changes may be required. Or, if you do a lot of highway drives with stops few and far between, the oil can last longer.
The owner's manual is certainly helpful to have on hand. Check the maintenance section for updated information about oil changes and when they should be performed.
Oil Monitoring Technology
Many vehicles on the road today feature oil monitoring technology. This can take the guesswork out of oil changes, and let you know when it's time for one. These systems have sensors in the drivetrain which are able to track engine movements, along with temperature and drive time. The data is able to predict when the oil should be changed, and the maintenance light will turn on with plenty of time to get your car in for service.
This technology is able to detect when driving conditions change, too. Stop-and-go driving on city streets will likely lead to an earlier oil change. Highway drivers who don't brake often may see the oil last longer. At the very least, this gets you out of the old-school mindset of every 5,000 miles for an oil change.
Taking Care of the Engine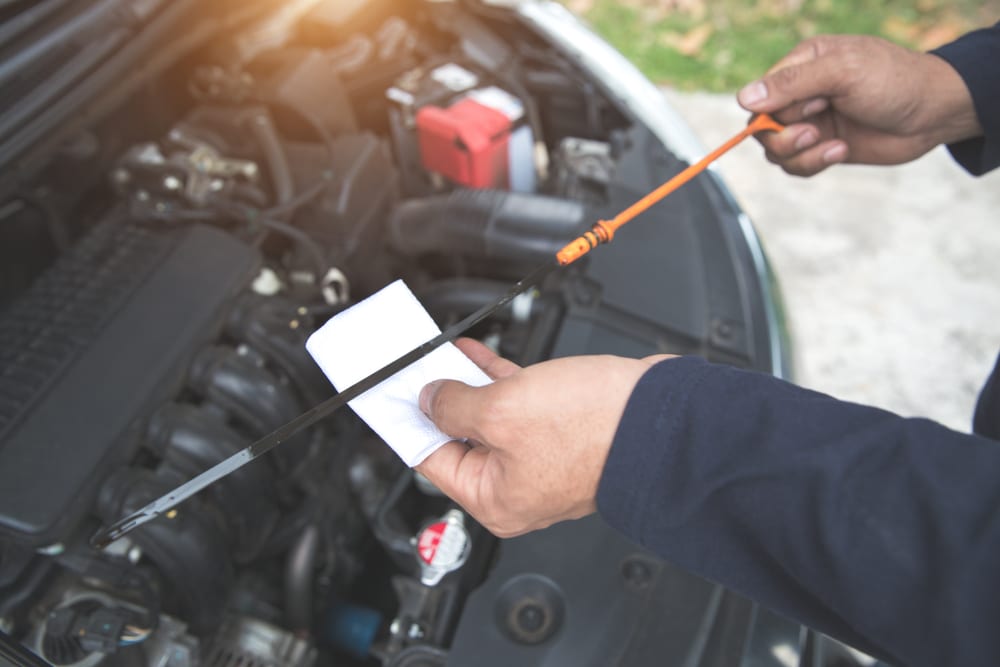 There are some things you can do at home to take care of your engine. If your car has a dipstick, take it out, wipe it off with a cloth or rag, and then put it back in. Take a look at the dipstick to ensure the oil is smooth and showing an amber color. If the oil is thick or dark, it's time to have it changed.
Schedule your next oil change with our service technicians today. You'll receive excellent care for your car, and be able to ensure it's road-ready for years to come.
Changing Your Car's Oil
An oil change is one of those must-have maintenance items. At Maguire Dealerships, we'll change your oil (and oil filter) and return you to those smooth travels on the roads of Ithaca, Trumansburg, and Watkins Glen.