If you press down on the brakes in your car and they're feeling unresponsive or spongy, it is possible to remove air from the brake lines by bleeding your brakes. Bleeding the air out can provide a firmer, more comfortable drive in Ithaca, Trumansburg, and Watkins Glen.
The Maguire Dealerships maintenance professionals are here to help. We want to ensure your brakes respond properly when you press down on the pedal. Here's a closer look at how to properly bleed brakes in a car.
Bleeding Your Brakes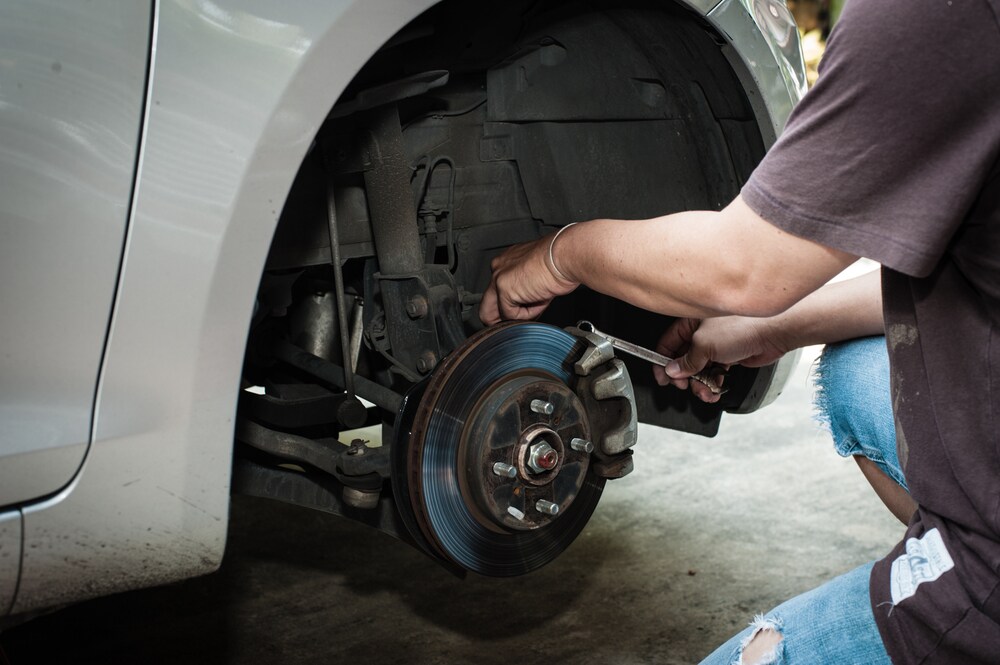 Bleeding brakes involves a few steps, so make sure you've rounded up all the necessary equipment before taking on this job. You'll need to begin by supporting the vehicle, so jack it up using jack stands and remove all four wheels. Find the caliper bleeding screws and spray them with oil, then loosen them with a brake bleeder wrench or a combo wrench. Tighten the bleeder screws once more when done, but not too tight.
After you've tightened the screws, check the brake fluid level in the brake master cylinder. New fluid should be added if the levels look low. Check the owner's manual for more information about which fluid should be used. Then, fit a piece of clear tubing over the bleeder screw, and place the other end in a catch basin or container like a jar or bucket.
With the engine off, have a friend or family member pump the brake pedal until they start to feel some resistance. Whoever is helping should let you know when the pressure has increased and the pedal is firm. As the pressure is applied, open up the bleeder screw and allow the fluid to flow through the clear tubing.
Ensure that whoever you're working with lets you know when the brake pedal is going to be released, so the bleeder screw can be tightened back up. Repeat this process until no more air bubbles are coming out with the fluid, and do this for every brake location. Tighten all screws before putting the wheels on again.
Comprehensive Brake Service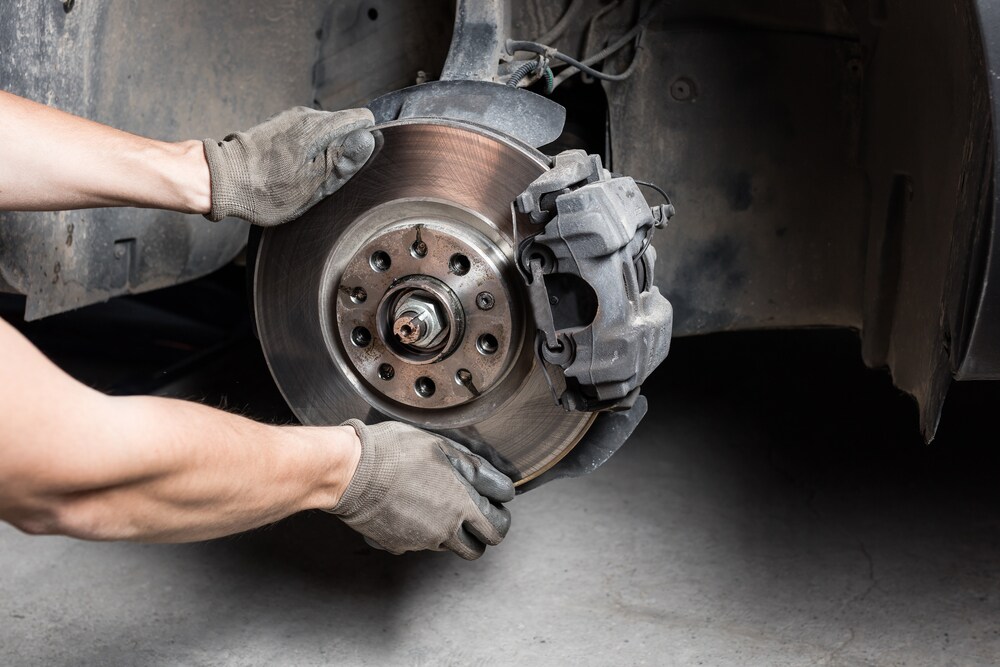 We service all makes and models in our repair center, so if your car's brakes aren't working the way you want them to, just pay us a visit. Our technicians will go to work to discover any potential issues, including whether or not the brakes need to be bled.
It may also be that your brake pads need replacement. If you hear any squeaking noises when pressing down on the brakes, that can be a sign new pads are needed. These typically need to be replaced every 40,000-50,000 miles or so, but different factors can cause them to wear down sooner or last longer.
Turn to the Brake Repair Experts
If your brakes need to be bled, this is a task that may be completed in the comfort of your own Ithaca, Trumansburg, or Watkins Glen home. However, if you have any questions, or want to schedule a service appointment with our experienced technicians, call Maguire Dealerships today. We'll meticulously inspect your brakes and have you back out on the roads as soon as possible.