If you've ever popped the hood of your car, the first thing you may see is the engine. However, there are a myriad of fluids housed in this area, too. To keep your car running smoothly, check the transmission fluid from time to time before you set out on that next Ithaca, Trumansburg, or Watkins Glen adventure.
If transmission fluid levels are low, it can prevent the vehicle from operating safely in Syracuse and Baldwinsville. There are some steps that can be taken to check the fluid levels if your car has a dipstick.
Checking Transmission Fluid Levels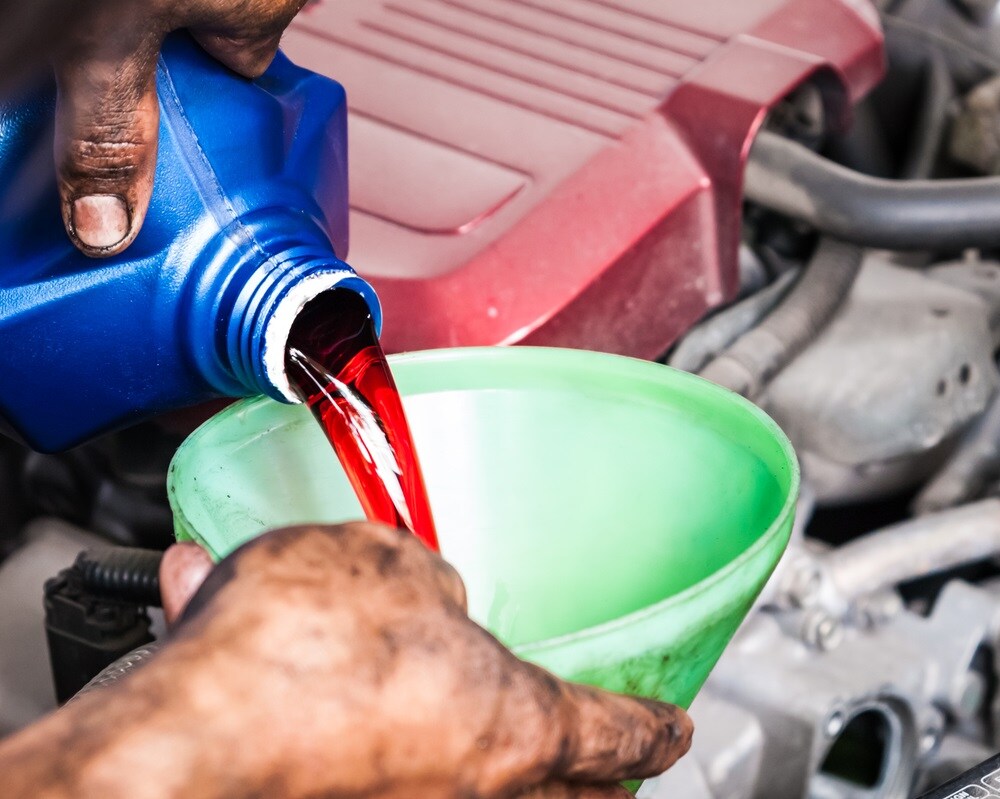 If you're going to be checking the transmission fluid level at home, it's a good idea to warm up the car before you do so. If the car is checked while the engine is cold, it might give an inaccurate reading when you use the dipstick. After driving for about 10 minutes, park on an even surface and leave it running.
Shift through the gears and give the transmission the opportunity to spend a few seconds in each gear range. Then, put the car back into park and set the parking brake.
Open up the hood and locate the transmission dipstick. The owner's manual is a good place to look for instruction if you can't find it. Typically with a rear-wheel-drive car, the dipstick will be closer to the passenger side near the engine. Front-wheel-drive cars will have the dipstick on the driver's side, closer to the transmission.
Take the dipstick out, wipe it down with a clean rag or paper towel, then put it back into the transmission fill tube. Pull the dipstick back out of the tube, and check the fluid level against the markings near the end of the dipstick. Fluid can be added if necessary.
Every vehicle is different, which is something you'll want to keep in mind. Recently, some manufacturers have decided to remove the dipstick and replace it with a sealed-off unit, which requires electronic testing or a computer scan. If you don't want to check transmission fluid levels at home, or your car has one of these sealed units, our service team will be happy to do it for you.
Transmission Repair Service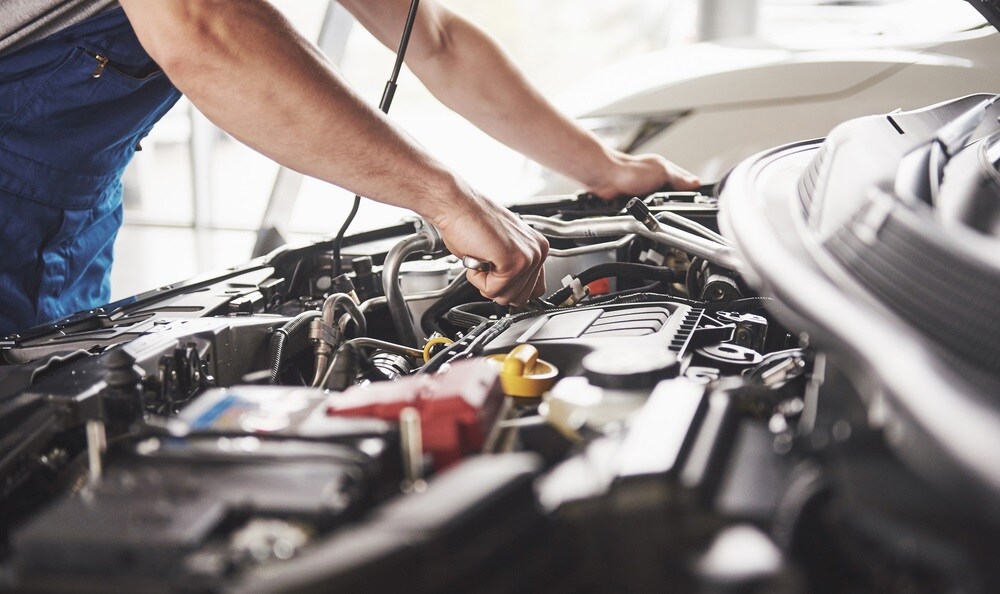 When adding transmission fluid at home, be sure to use what the manufacturer recommends. This can be found in the owner's manual. If the transmission needs more than a quart of fluid, or it seems like the fluid is being used frequently, our service team should inspect it to see if there may be a leak.
If a transmission is struggling, it may make a thud noise if the gears aren't shifting properly. If the car isn't accelerating or reaching highway speeds easily, that may also be a sign transmission repair is necessary. Learn more about our service offerings by reaching out to our maintenance team today.
Ensure Your Transmission Runs Smoothly
Transmission fluid acts as a lubricant for all of those important parts inside the transmission. When it comes to transmission fluid flushes and other transmission repairs, visit Maguire Dealerships near Ithaca, Trumansburg, and Watkins Glen.
It's our goal to ensure your transmission is running as it should in Syracuse and Baldwinsville. Contact us to schedule a service appointment today.