Protect yourself from the unexpected.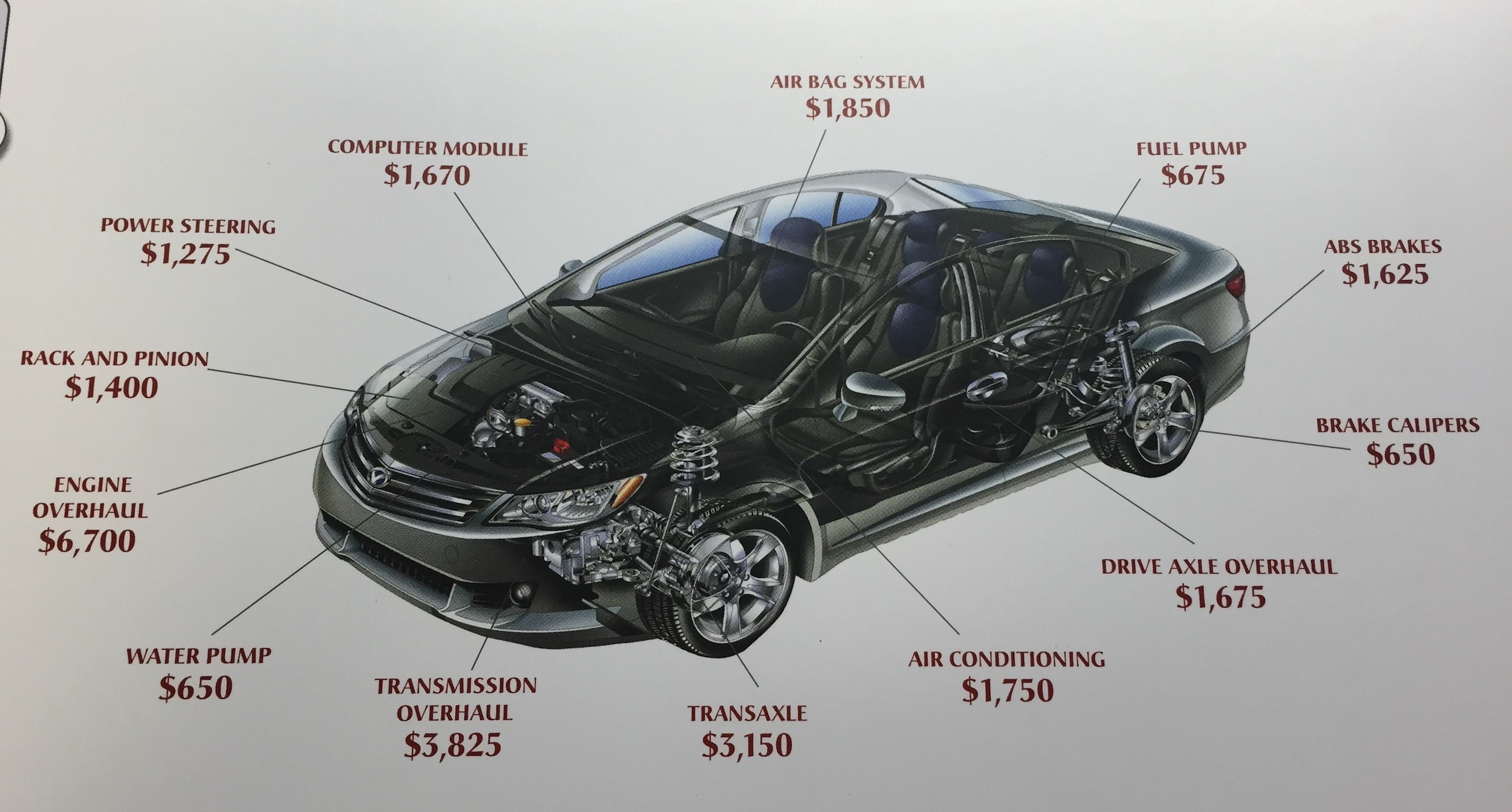 Repair costs like these can be hard to budget for.
We offer THREE levels of Portfolio coverage. These include:
1)
Powertrain Coverage
(over 300 components covered)
2)
Stated Component Coverage
(over 1,000 components covered)
3) Exclusionary (over 5,000 components covered!)
IN ADDITION, your portfolio service agreement ALSO includes:
TOWING  
If towing becomes necessary due to a breakdown of covered component, actual towing costs, not payable by insurance, will be covered up to $50.00 per occurrence. (benefits can vary by state.  See your extended service agreement for details)
LIGHT COMMERCIAL USE 
For your business or employment, if the surcharge is paid.
SUBSTITUTE TRANSPORTATION 
Rental car reimbursement for qualified repairs when your vehicle is kept at the repair facility overnights.
TRANSFERABILITY
For added resale value your coverage can be transferred to a new owner, should you decide to sell your vehicle.