If you're driving the roads of Ithaca, Trumansburg, and Watkins Glen, and you've noticed screeching noises when hitting the brakes, you might be wondering what's going on with them. The maintenance professionals at Maguire Dealerships are here to answer the all-important question: Why are my brakes squeaking?
Drive safely with properly working brakes in Syracuse and Baldwinsville. If there is an issue with your brakes, we'll provide a solution. Schedule your next service with our brake experts online today.
How Are Brakes Fixed?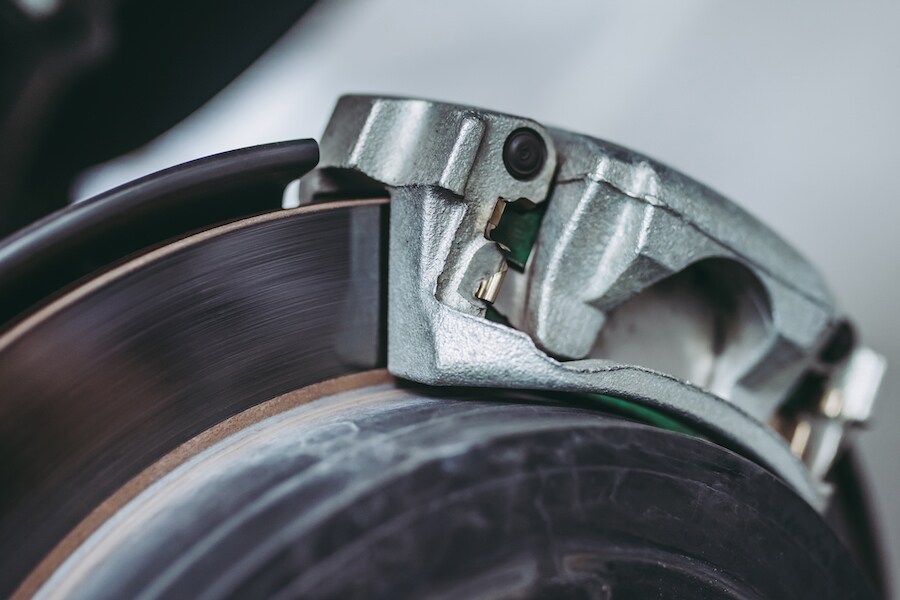 When our maintenance professionals maintain brakes, a visual inspection will be performed at your regular maintenance visit. If the brakes are making noise, you might be wondering what the source of the sound is.
Squeaking brakes can be a sign of:
Worn brake pads. Brake pads are a smaller item on your vehicle, but they do a lot to protect you. When the metal wear indicator has been exposed, the brakes will make a squeaking noise. The pads are designed this way to let you know it's time to change them. The car drifting to one side of the road can be another sign that the brake pads have worn down.
Loose brake system components. If there's a rattling or clanking noise, the springs or caliper mounting bolts may need to be tightened.
The weather. If there's a bit of overnight rain or morning dew, the brakes can squeak for the first part of your drive, due to condensation on the rotors. Some vehicles now include technology which is able to dry the brakes. If the sound won't leave, bring your car to our service center.
Brake Maintenance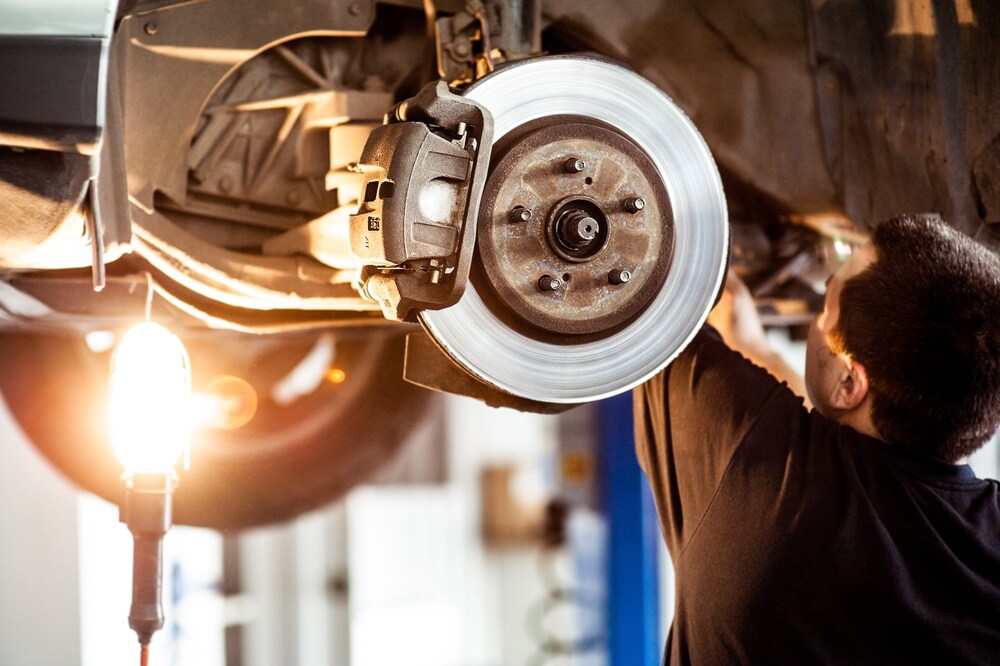 There are some things to look out for when it comes to wearing of the brakes. If you've found yourself pressing down on the brakes harder to bring the vehicle to a stop, or the pedal seems to be fighting back against you, repair may be the best course of action.
It's also possible that brake fluid may need to be changed. Brake fluid travels through the brake lines to help bring the car to a stop. However, it should be drained and replaced from time to time.
Benefits of Brake Repair
If brake pads are too thin, they can end up damaging the rotors and other brake system parts. You can check brake pads on your own, to ensure they are thicker than 1/8 of an inch. Generally speaking, these pads will need to be replaced every 30,000 miles.
Getting out in front of a brake concern can end up saving you from a larger, more involved repair with the rotors some time down the road. Consult your owner's manual for more information, or contact our service center to learn more about our brake services.
Visit Our Service Center
Your brakes work hard on every Ithaca, Trumansburg, and Watkins Glen drive to keep you safe. You rely on them to protect you. If you've noticed any squeaking or odd noises, schedule a visit with our Syracuse and Baldwinsville service center professionals at Maguire Dealerships.