The tires you see on cars today have a speed rating, which is meant to let you know how fast the car can go.
Of course, as you're traveling in Ithaca, Trumansburg, and Watkins Glen, it is important to follow all posted speed limits. A speed rating will often be much higher than the speed limit you see in Syracuse or Baldwinsville. The Maguire Dealerships team has compiled this guide to take a closer look at speed ratings on tires, what they mean, and where you should look for them.
What Do Tire Speed Ratings Mean?
You'll find the tire speed rating on the tire itself, and it's pretty easy to find. If the tires have been made in the last few years, it's the final character on the tire size code. If the tire says P205/65/R15 92T for example, look towards the last character, T, for the speed rating. A rating of T means the tire can handle a maximum speed of up to 118 MPH, or 190 KPH. In Europe, many highways don't have a speed limit, so this information is necessary for drivers.
In America, it's still relevant information. S is the speed rating on many passenger cars and vans, while the T rating is common, too. On a sports car, you may see ratings of V or Z, which can handle speeds of up to 149 MPH and above 149 MPH, respectively.
While these ratings might be pertinent for the Autobahn in Germany, where there are no posted speed limits for long stretches of highway, we always remind you to play things safe and follow the speed limits here on area roads.
Speed Rating and Tire Size Information
To learn how to read speed rating and tire size information, you need to know where to look. Find tire size in the:
Owner's manual
Driver's side door jamb
Gas tank hatch
Inside the glove box
If the original tires are still on the vehicle, look in the tire sidewall area for the tire size and speed rating information. No matter where you're looking, there will be some items to decipher. The sequence of letters and numbers on the tire can provide valuable information, though.
Service and Repair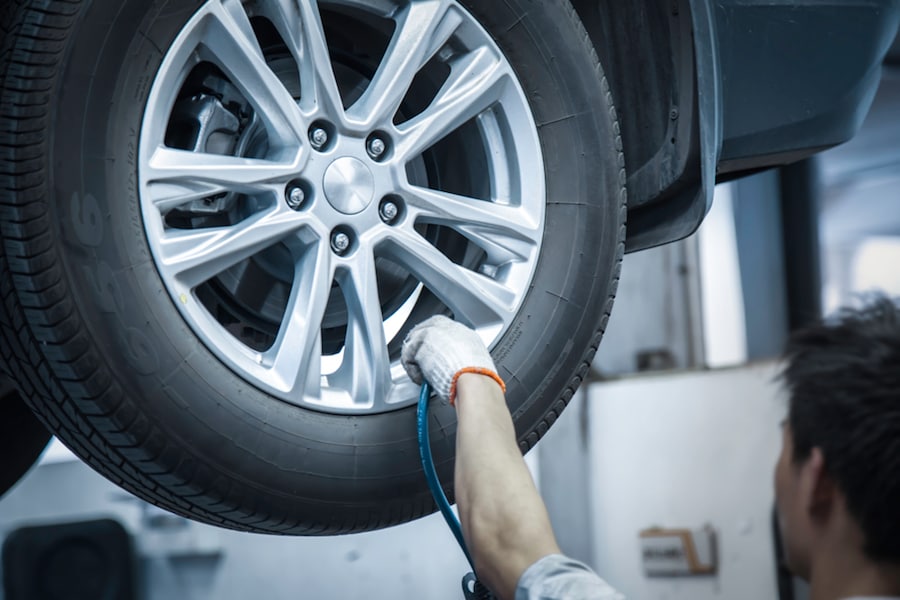 The unexpected can happen when you're out on the road. If you've hit a nail, debris, or something else, and punctured a tire, bring your vehicle to our service center as soon as possible. We do have new tires from a number of top brands on the market, but do provide repairs if the tire can be saved.
A tire rotation should be completed every 5,000 miles, to ensure even wear and tear on all four tires. An alignment may also be completed if necessary. Schedule a service appointment with us online today.
Own Road-Ready Tires
To ensure your safety on Ithaca, Trumansburg, and Watkins Glen roadways, make sure you have tires ready for the road ahead.
The service team at Maguire Dealerships cares about your safety in Syracuse and Baldwinsville, and often, that begins with having properly installed and maintained tires. If you have questions about what your speed rating means-or about your tires in general-get in touch with us today.