At Maguire Family of Dealerships, you'll find a wide range of vehicles on our dealership lots. We have 13 different locations to serve Ithaca and Trumansburg motorists, and we believe it's always worth your time to browse the pre-owned inventory.
As this inventory is constantly changing in Syracuse and Watkins Glen, we firmly believe there's a car, truck, or SUV on our lot for you. Continue reading to learn more about the models we offer and what we stand for.
Shopping a Local Used Car Dealer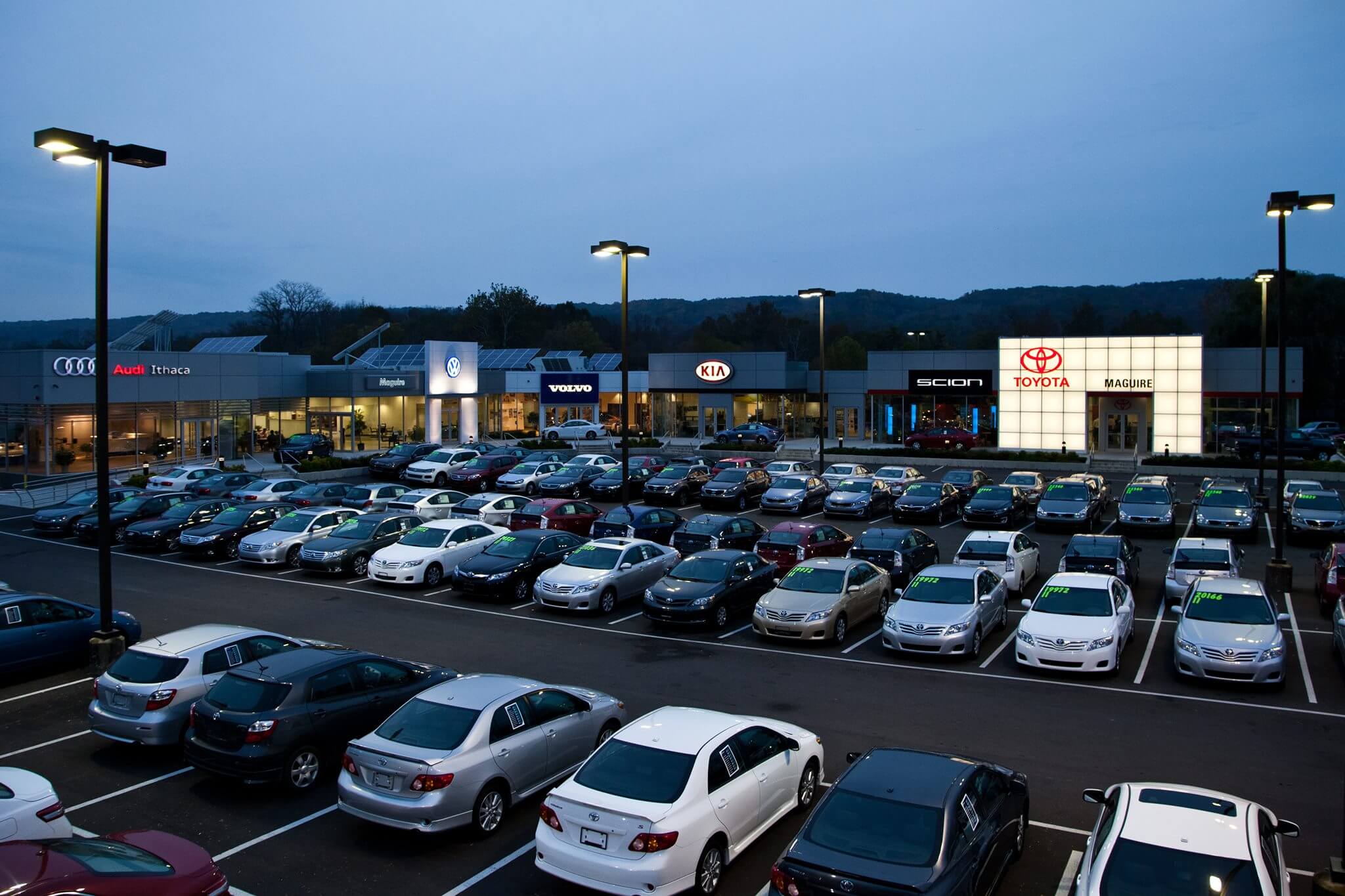 One of the best parts of vehicle shopping these days is that you can do a lot of the legwork without leaving home. On our website, shop by location, make, model, body style, features, and packages. This will help narrow down choices to find the right match.
What will you find in our pre-owned inventory? You'll see luxury models from automakers like BMW and Mercedes-Benz. You'll be able to explore off-roading functionality in a Jeep. Perhaps you'll find the reliability of a Toyota hard to ignore.
You may also come across a certified pre-owned vehicle. These vehicles undergo a thorough inspection per manufacturer standards and often come with extended warranty coverage.

Convenient Automotive Financing
Everyone's financial situation is unique, and we take that into account when meeting with drivers who come to our dealership. At the end of the day, our goal is to find a loan or lease package that fits into your lifestyle.
We work with different financial institutions throughout the area to present you with a range of options. Get the process underway by filling out our online financing application. It takes just a few minutes, but it ends up being a big help to our staff, because we can begin to put together loan or lease terms before you even visit us. Have any financing questions? Don't hesitate to contact us.
Used Auto Dealerships near Me
Visit Maguire Family of Dealerships online, then branch out to one of our locations to find your next car. We invite you to check out our Ithaca and Trumansburg used car inventory or see our locations near Syracuse and Watkins Glen.
Ready to get behind the wheel? Schedule a test drive today. We look forward to meeting you!