If you're looking for the perfect blend of style, safety equipment, and fuel efficiency, and you don't feel like breaking the bank for it, a used Hyundai Tucson can be a great idea. The Maguire Family of Dealerships is always sure to stock numerous used Hyundai Tucson models in our pre-owned inventory near Ithaca, Trumansburg, and Watkins Glen.
Explore Syracuse and Baldwinsville like you never have before from behind the wheel of the Tucson.
Why Drive a Used Hyundai Tucson?
This car is smart, athletic, and forward-thinking. The bold and dynamic SUV setup boasts a well-designed exterior, driver-friendly interior, and capable power under the hood.
The Tucson can be highly versatile, too. The standard 60/40 split fold-down rear seatback accommodates people and things. Behind the rear seats, you'll have up to 31 cubic feet of cargo space to use to your advantage, giving you the ability to fit in items both large and small.
Plus, whether you're completely in control or ceding some the playlist and navigational duties to a sidekick, the touchscreen in the Tucson is easy to use. Plug your smartphone into the USB port, and your favorite phone apps and features will populate on the touchscreen. Where are you heading next? Only you might know the answer, but turn on Waze or Google Maps and you'll know exactly how to get there.
Benefits of Buying Used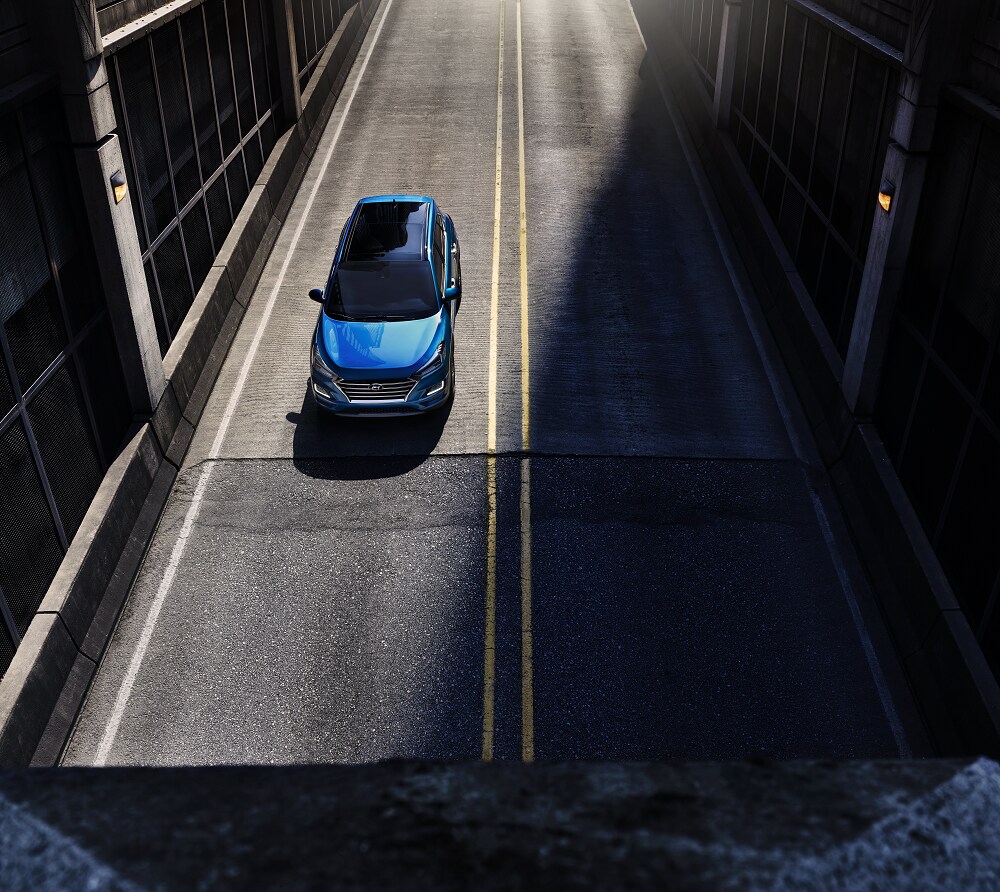 Obviously, the one of the major reasons drivers decide to buy used is the cost. You may not need all of the latest features, and you might not care too much about that new car smell. If you're opening yourself up to a used car, you're actually giving yourself more options, as you'll see different model years and have various amenities to look at.
When you drive a new car off the lot, the value of the car drops immediately. You can turn right around and trade the car in, and it won't have the same value as it did when it left the lot minutes earlier. That kind of depreciation can be tough for some drivers to handle, so buying used is a great option. The steep depreciation hit has already occurred, and you're the beneficiary in this case.
Be Sure to Stay Up to Date With Service
Whether you choose a brand-new car from our dealership, or a used Hyundai Tucson, you'll need to stay up to date with service. Our service department works hard to get your car back on the road as soon as possible.
Whether you're stopping in for an oil change, having the brake pads replaced, or getting a new battery, we'll handle those important automotive services for you at the dealership. Schedule your next service appointment on our website now.
Check Out Our Hyundai Tucson Pre-Owned Inventory
You can either visit one of our Maguire Dealerships locations or shop online to see the latest used Hyundai Tucson options near Ithaca, Trumansburg, and Watkins Glen.
Once you've selected your Tucson, you'll be able to explore Syracuse, Baldwinsville, and beyond. We'll see you at our showroom soon!