Sometimes, all you need is a vehicle that rolls around in the mud. The Maguire Family of Dealerships specializes in outdoor adventures as your used Jeep dealer around the areas of Ithaca, Trumansburg, Watkins Glen, Syracuse, and Baldwinsville, NY. Each of our on-site services is designed to make your dreams a reality on unpaved roads-beginning with a friendly face as soon as you step into our dealership.
Pre-Owned Jeeps Out the Wazoo In Our Inventory
Whether you're in the market for a simple off-roader or if you're looking at one that carries a robust design, we have what you're looking for. Our sales associates team is well-versed in the DNA of what makes Jeep an exhilarating companion for rough terrain. Simply let our team know what kind of used Jeep you're looking for, and we'll get the ball rolling.
One of the most popular picks we have in our extensive used Jeep inventory is the Cherokee. This meaty SUV is designed not just for going back and forth while in the city, but also for managing the most unpredictable weather conditions when you're in open country.
Let our sales associates know what they can do to help. Our dealership is eager to get you paired with the Jeep model that suits your personality.
We Offer Plenty of Financing Services for You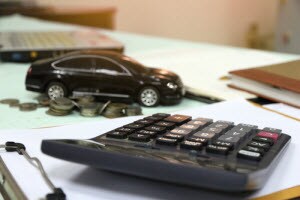 For as long as we've been involved in the Ithaca community, we've prided ourselves in our commitment to excellence. When you visit our finance center, you'll be met with the same passion we've delivered to every other customer just like you.
When you're ready to get squared away with the used Jeep of your choice, our financing associates will work with you one-on-one. They'll go over all your options and offers to have you drive off the lot with a pre-owned Jeep. Ask away with any questions or concerns-our team has years of experience under their belts.
If you'd prefer to get the process started at home, we offer the ability to complete a financing application online. Once you're approved, all you have to do is pay us a visit to get all the technicalities in order!
Servicing Your Pre-Owned Jeep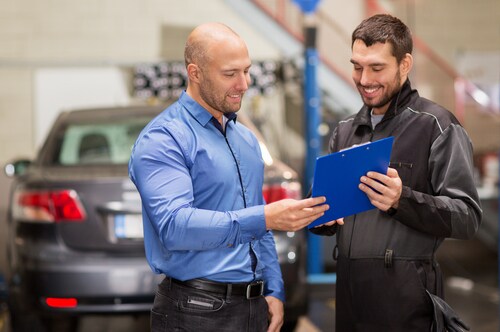 Whatever the reason for your visit, our service center is here to provide you some peace of mind. Our team of trained and certified technicians is ready to get your used Jeep back to its regular working condition.
Using state-of-the-art technology, our service center specializes in everything from routine maintenance-like an oil change or air filter replacement-to automotive repair, collision repair, and even a parts center. Let us know what's going on with your used Jeep, and we'll diagnose the problem in a jiffy.
If you need to schedule a visit to our service center, use our online appointment scheduler to get started.
Traverse the Open Terrain of Ithaca
What isn't there to see in Ithaca? With your pre-owned Jeep serving as your chauffeur, your possibilities are endless! If you want an excuse to take the Jeep through some beautiful nature areas, get your friends together and drive on over to Robert Treman State Park. Waterfalls, hiking trails, and bountiful foliage await you.
Alternatively, the Cascadilla Gorge Trail is another breathtaking spot for those wanting some vitamin D and scenery. Take advantage of their popular walking and hiking trails to soak in the natural beauty of our surrounding community.
Find the Used Jeep You Want to Take Home
When you visit our used Jeep dealer around the areas of Ithaca, Trumansburg, Watkins Glen, Syracuse, and Baldwinsville, NY, you're given an all-access pass into our bountiful inventory. The Maguire Family of Dealerships team is excited to showcase everything that may appeal to you, and we'd love to show you what makes our pre-owned selections worth test driving.
If you have any questions, let our team know online or over the phone!