From their capable performance to standout towing capability to interior features, the Ram trucks on our lot can get the job done for you in Ithaca, Trumansburg, and Watkins Glen. We invite you to check out the top used Ram models at Maguire Dealerships.
Our team is proud to serve those in Syracuse and Baldwinsville, and we look forward to seeing you here at our location browsing these Ram models soon.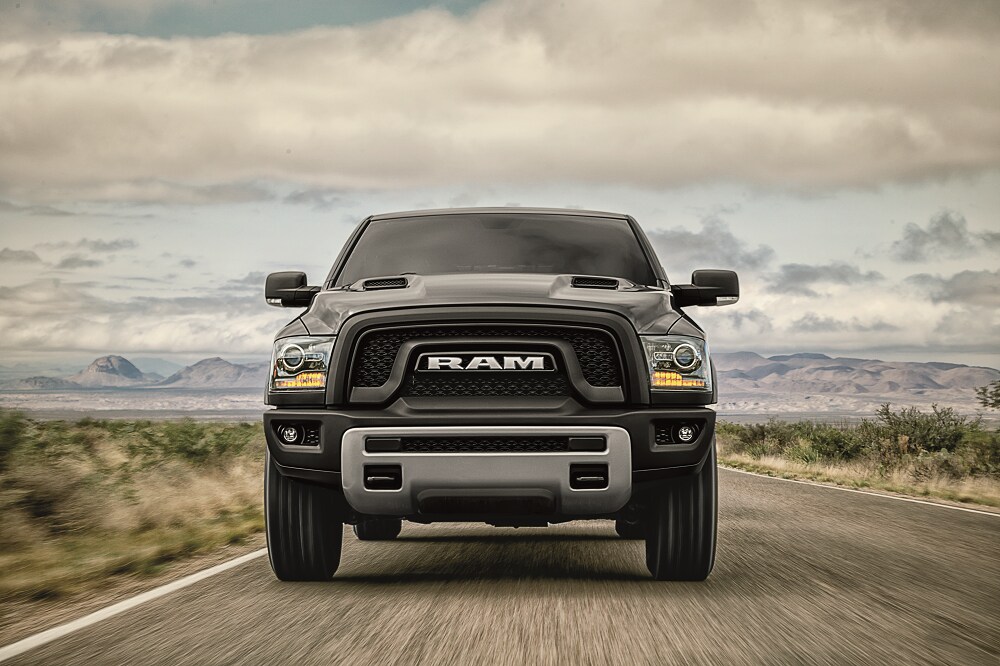 The Ram 1500 carries towing and hauling capacities competitive for a truck in this class. With a lighter frame than previous years, and mild hybrid systems capable of boosting torque and efficiency, the Ram 1500 can make sense as your next truck that does the heavy lifting.
Inside the vehicle, you'll have access to an available 12-inch touchscreen, with wireless device charging capabilities and driver assistance features.
When it's properly equipped, this is a truck that has a max payload of 2,300 lbs., and a max towing capacity of up to 12,750 lbs. You're able to bring a heavy trailer along for the ride and won't feel any sort of strain while towing it. The beds come in a 6-foot-4-inch or 5-foot-7-inch setup, with RamBox® storage adding in-bed compartments in the side walls that give you space for tools or other key items.
The Ram 2500 increases towing capability to 19,780 lbs. If you want to tow a large boat, trailer, or even livestock, the Ram 2500 is your best bet. This nearly 20,000-lb. capability is when the Ram 2500 is equipped with the diesel engine. Hitching up a trailer is a breeze, too, with the dynamic centerline display and hookup assist with auto-level rear air suspension.
With its 410-horsepower V8 engine, the Ram 2500 delivers an outstanding drive whether you're on city streets or out on the highway. The max payload of 4,050 lbs. gives you the power to haul just about anything you need to bring along for the ride.
Available full LED headlamps can brighten up the night and help you see more clearly. The adaptive lighting system, meanwhile, pivots the lights to ensure they move as the vehicle moves.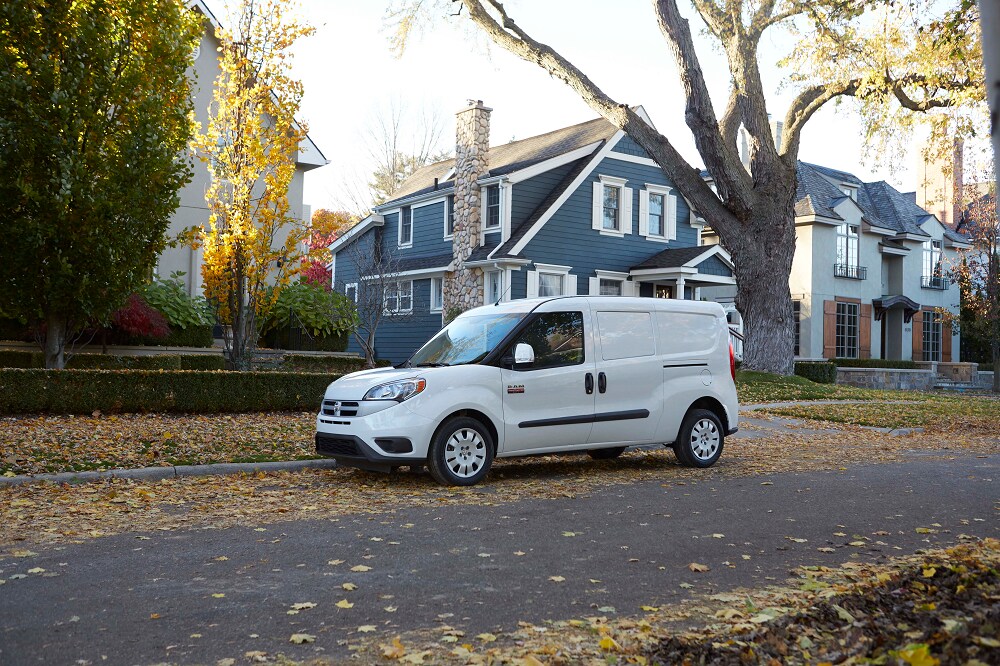 With its 2.4-liter engine and 9-speed automatic transmission, the ProMaster City lets you haul important items while getting out to your next job or delivery on time. With the ability to tow up to 2,000 lbs., bring along any gear needed, whether it's for work or play.
The 60/40 split rear doors open at a 90-degree angle and can be swung open to a maximum of 180 degrees with the release button. The standard backup camera activates automatically when putting the van in reverse, so you'll be able to see what's happening behind you at all times.
Find a Pre-Owned Ram You Love to Drive
No matter the Ram model you're looking for, you'll find it in the inventory at Maguire Dealerships. These Ithaca, Trumansburg, and Watkins Glen trucks are capable, durable, and most of all, fun to drive. Take your next Syracuse or Baldwinsville trip in a Ram truck.