No matter how much research you do when looking for a used car, you should always have the vehicle history report in your hands when making a decision. The vehicle history report can provide a wealth of information to drivers in Ithaca, Trumansburg, and Watkins Glen, and keep you informed about any pre-owned car.
At Maguire Dealerships, we're here to explain what you should be looking for in a vehicle history report of a car that at one point may have traveled the roads of Syracuse and Baldwinsville.
Browsing Vehicle History Reports
The vehicle history reports from two of the biggest companies in the business, AutoCheck® and CARFAX®, can be accessed online. However, almost every dealership will offer a free vehicle history report for specific vehicles in their online inventory, or in-person at the dealership.
What should you be looking for as you browse these reports? Let's take a closer look.
Maintenance
The vehicle history report will include maintenance history. You'll know what's been repaired and how often the car has been brought to the shop for service. This lets you know how much you should budget for short-term maintenance like oil changes and even long-term maintenance like new tires.
Odometer Reading
This is always an important number to track. It lets you know how far the car has been driven. If you see an average of about 10,000-12,000 miles a year, it's worth considering the vehicle. However, if the report shows a car that's only a year or two old but has high mileage on it (50,000+ for example), it would be best to steer clear.
A vehicle history report will also let you know if the mileage has been tampered with.
Previous Owners
Any vehicle history report should include information about previous ownership. If you see a car that's three or four years old but has had five or six owners, that can be a red flag. Ideally, you'll be searching for a car that's only had one previous owner. CARFAX® will acknowledge which vehicles have only had one owner, and certify them as such.
Maintenance and care are important parts of owning a car, but if the vehicle has had many owners, it may not be getting the attention it deserves.
Prior Accidents/Damage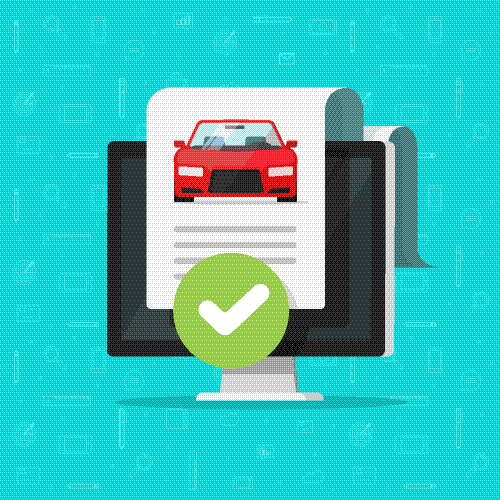 If the car has ever been in an accident, the vehicle history report will let you know that this is the case. It will also say whether or not the airbags have ever been deployed.
Be sure to check for any flood or fire damage in the history report, too. Check to see if repairs were ever made to solve any concerns.
Browse Our Used Car Inventory
Take a look at our used car inventory online, or in-person at Maguire Dealerships near Ithaca, Trumansburg, and Watkins Glen. We'll provide you with access to the vehicle history report so you're able to make an informed decision about your next Syracuse or Baldwinsville vehicle.
Have questions for our sales team? Get in touch with us today!